Light comes weaving through
my bedroom window, a soft touch
like a kitten's paw on my eyelids.
 
There comes a time when each new day
becomes an unexpected joy??
the yes, of yes, I am alive.
 
A warm quilt covers against the chill breeze,
holds me: cocooning in my bed a few moments,
before rising to a morning salutation.
 
Golden light washes the hillside,
splashes on tomatoes and summer squash,
on greening apples and ripening peach,
 
on blackberries growing along the fence, 
and sunlight like a lover
kisses the trees on their green lips.

From West of Angels (Cold River Press, 2015).
Used here with the author's permission.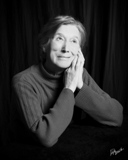 Allegra Jostad Silberstein grew up on a farm in Wisconsin but has lived in California since 1964. Author of three chapbooks and a full-length collection of poetry entitled West of Angels (Cold River Press), she was honored, in 2010, to become the first Poet Laureate of the city of Davis. A member of Pamela Trokanski's Third Stage dance company since 1994, Allegra is the group's oldest member. She also sings and plays washboard with the Front Porch Bluegrass group.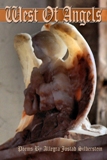 Dorcas:
I would like to create a painting in order to bring it closer and more concrete.
Posted 07/06/2016 10:19 AM
rhonasheridan:
It is heart-warming when so many people see so much beauty in ordinary things This is a lovely poem Allegra. Thank you for it.
Posted 07/06/2016 01:09 AM
Lori Levy:
Beautiful!
Posted 07/05/2016 11:33 PM
Jancan:
The poet-artist gives us a lovely, peaceful scene! Janice
Posted 07/05/2016 11:41 AM
Michael:
Allegra I'm copying this one to my journal. Much to learn from this piece--the way you paint the scene--"golden light washing the hillside". So nice to contemplate.
Posted 07/05/2016 10:19 AM
blueskies:
Most enjoyable! Thanks, Allegra.
Posted 07/05/2016 08:47 AM
cork:
I love "the yes, of yes."
Posted 07/05/2016 07:44 AM
mjorlock:
Beautiful use of language that builds to a glorious conclusion.
Posted 07/05/2016 07:14 AM