Look how ruthless crabgrass
holds the dew, each drop

shining, lawn littered
with glitter. And look

how unruly wild berry canes
arch over daisies

in that unkempt field.
Don't you love

the way they sway
when a bluebird alights?

And that Tree of Heaven?
Weed that it is, its winged seeds

vibrate against the blatant blue
of morning. And see,

even as tears fall they gleam
like crystal along my path.
© by Patricia L. Goodman.
Used with the author's permission.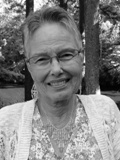 Patricia L. Goodman is widely published and a 2-time winner of the Delaware Press Association's Communications Award in poetry. A graduate of Wells College, she has a degree in Biology and is a member of Phi Beta Kappa. Until his death, Patricia and her husband bred and trained horses on their farm in Chadds Ford, Pennsylvania. She now lives in Delaware, on the banks of the Red Clay Creek, where she is surrounded by the natural world she loves.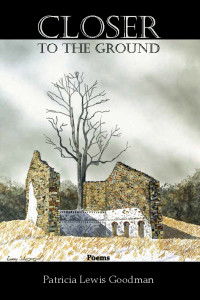 Sherry:
Lovely poem; good job!
Posted 07/23/2016 10:28 AM
erinsnana:
Love this!
Posted 07/22/2016 02:08 PM
barbsteff:
"blatant blue" - excellent!
Posted 07/22/2016 10:17 AM
draforth h:
We have a Tree of Heaven in our yard. Neighbors hate its mess. We love its shade and the oxygen it gives us. Your poem was spot on. Thanks!
Posted 07/22/2016 09:24 AM
Jo:
Way to go Pat. What is the tree of heaven. That was in a " Tree Grows in Brooklyn too? Appreciate your poem today.
Posted 07/22/2016 09:22 AM
Larry Schug:
I think this glass is not half-full; it's overflowing with a fantastic poem. You have a wise view of life, Patricia.
Posted 07/22/2016 07:36 AM
paradea:
Nice!!
Posted 07/22/2016 07:17 AM
Walcottjm:
I really like your use of assonance. Enjoyed this poem, thanks.
Posted 07/22/2016 07:05 AM
blueskies:
The imagery & rhythm so enjoyed! Thanks, Patricia.
Posted 07/22/2016 06:41 AM
jeeger:
My grandmother used dandelions in her spring tonic recipe, boiled eggs, bacon grease, vinegar and dandelion greens, the first green shoots of spring. Especially refreshing and rejuvenating as they scraped the last shriveled potatoes and apples from the bottom of the barrels after a long winter. To her, they were not weeds.
Posted 07/22/2016 06:30 AM
Linda Anger:
Great imagery, lovely flow! In some instances, what one calls a weed another calls a medicine... Have you ever had dandelion root tea, or dandelion wine?
Posted 07/22/2016 05:58 AM
Newf:
Beauty, even in weeds and a tear. Wonderful.! And wasn't it the tree of heaven in "A Tree Grows in Brooklyn"?
Posted 07/22/2016 03:56 AM
rhonasheridan:
Patricia is right! I like dandelions too
Posted 07/22/2016 02:39 AM