Happy the lab'rer in his Sunday clothes!
In light-drab coat, smart waistcoat, well-darn'd hose,
And hat upon his head, to church he goes;
As oft, with conscious pride, he downward throws
A glance upon the ample cabbage rose
That, stuck in button-hole, regales his nose,
He envies not the gayest London beaux.
In church he takes his seat among the rows,
Pays to the place the reverence he owes,
Likes best the prayers whose meaning least he knows,
Lists to the sermon in a softening doze,
And rouses joyous at the welcome close.
This poem is in the public domain.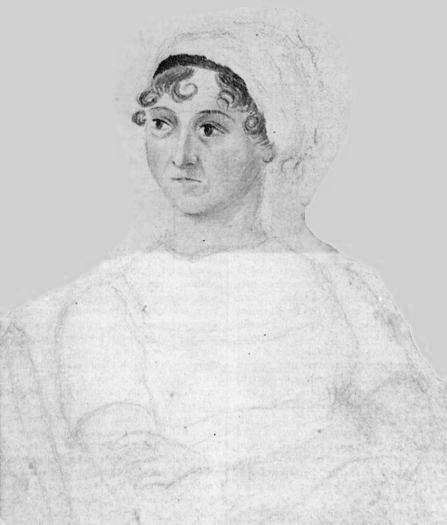 Jane Austen is one of the world's most beloved  and successful novelists, though she received no notoriety at all during her lifetime. Her first books were published anonymously, listing only "A Lady" as the author. Not until her death in 1817 was her identity as an author revealed, and her books have remained in print ever since. One of only two girls in a family of many boys, Jane and her sister enjoyed many benefits of their brothers' success and societal standing. Writing verse was a common pastime in genteel households of the late eighteenth century; many in Jane's family produced poems of their own, often humorous in tone and written in honor of a particular occasion. While Jane remains best known for her fiction, her love for poetry was deep and she often referenced favorite poets and poems in her novels.
Ross Kightly:
Sometimes the issue of novelist or poet, which greater? cannot really be settled to everyone's satisfaction: Thomas Hardy for instance. But this one by Miss Austen is a bit limp by comparison with the unfettered savagery of her novels!
Posted 06/15/2014 06:27 AM
Dorcas:
Sounds like my father's spiritual fortress.
Posted 06/14/2014 09:42 AM