O Wind of March! O biting breeze!
It nips the nose and nips the trees;
It whirls with fury down the street,
It makes us flee in quick retreat,
And gives us cold and makes us sneeze!

It makes us cough and choke and wheeze,
With painful back and aching knees;
With dire discomfort 'tis replete,
O Wind of March!

Our hands we're glad enough to squeeze,
In cuffs and muffs and muffatees;
'Tis charged with blinding, cutting sleet,
It spoils our temper, chills our feet,
And brings the Doctor lots of feesó
O Wind of March!


This poem is in the public domain.
†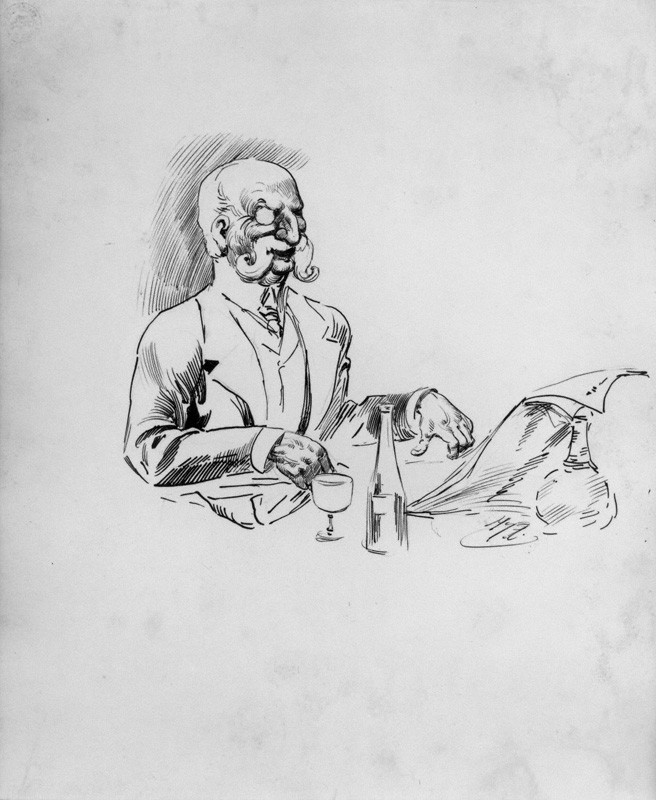 Joseph Ashby-Sterry by Harry Furniss, pen and ink, NPG 6251 (2).
This sketch owned by the National Portrait Gallery in London. Used here with permission.
Joseph Ashby-Sterry (1836 - 1917) was an English author and artist who wrote novels, essays, and poetry. The only other details we've been able to unearth about his life thus far is that he lived in London and enjoyed rowing and sailing.
cork:
It is -5? here in Pinedale this morning.
Posted 03/10/2019 10:20 AM
paradea:
I feel it!!!
Posted 03/10/2019 10:13 AM
Jean :D:
"Truer words were never spoken" (especially if you're from Wisconsin!)
Posted 03/10/2019 06:58 AM