Oh, Sweet Sleep
Why must you flee so swiftly?
Scarcely do I close my eyes
and dreams begin to dance
when rudely I am shaken from my blissful slumber
As day breaks yet again
Cursed alarm begins to chime
demanding that I wake
Glorious caffeinous nectar
coursing through my veins
maintains the facade of living
'til twilight comes again.
© by Heidi Johnson, 2009
Used with the author's permission.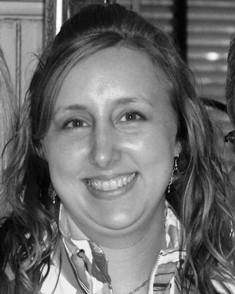 Heidi Johnson is a wife and mom who pours out her heart in poetry every chance she gets. Though she has always had an interest in writing, she has no formal poetry education. "Poetry," says Heidi, "is merely my lifeline of expression." Heidi lives in central Florida with her husband and five children.
transitions:
Enjoyed it and can relate! Judy
Posted 03/07/2015 11:34 AM