There are not many poems about dentists.
I cannot think of any.

Poets seem unwilling to immortalize
a mouth wide open revealing decay,

a helpless head thrown back,
a speechless grunt from a mouthful of instruments.

And that iconic little fountain swirling water
like a babbling brook which

offers little relief when the drill
is put aside and the command "rinse"

is sternly issued, which is when
we suppress anger, rage really,

that despite obedience to every warning,
brushing, flossing, regular visits,

fluoride, and Waterpik,
not one of us has been granted

immunity from the inevitable—
but, oh, when the work is done,

how quickly we forget,
how eagerly we dream about dinner.


© by Anita S. Pulier.
Used with the author's permission.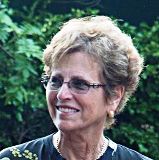 Anita S. Pulier, after retiring from her law practice in Brooklyn, happily traded-in legal writing for poetry. She's the author of three chapbooks and a full-length collection from Finishing Line Press, The Butcher's Diamond. Anita's poems have appeared in numerous print and online journals and in the anthologies Grabbing the Apple, the poetry edition of Legal Studies Forum, and Aunt Poems by The Emma Press. Anita and her husband split their time between the Upper West Side of New York, and Los Angeles. Learn more about her at http://psymeet.com/anitaspulier/main/index.php.
Lori Levy:
Exactly what its like at the dentist.
Posted 10/02/2021 05:49 PM
Sharon Waller Knutson:
Loved the title, Jaw Drop. I wrote a poem about getting my molar removed by my dentist who was the same age of my son and his assistant who resembled my granddaughter.
Posted 10/02/2021 11:50 AM
cork:
It was at the dentist's that I learned to grunt yes and no. I also sign those words.
Posted 10/02/2021 10:00 AM
wayne.goodling@yahoo.com:
I understand your poem because you understand my experience. Thanks.
Posted 10/02/2021 09:04 AM
michael escoubas:
This is pure delight, even though dental visits are not. Anita makes good use of slant rhyme and internal rhyme too. Like a visit to the dentist, reading this makes one feel clean and fresh!
Posted 10/02/2021 08:59 AM
KevinArnold:
Fun. Captures a helpless moment of our lives.
Posted 10/02/2021 08:53 AM
Shoshauna Shy:
I love that last line! Thank goodness there are people who want to be dentists, considering all of the above so aptly written.
Posted 10/02/2021 08:42 AM
Larry Schug:
I always celebrate a visit to the dentist good or bad, by heading to the bakery three blocks away for an apple fritter or two.
Posted 10/02/2021 08:42 AM
Rob:
Fun poem about an un-fun moment in life! :) "None of us has been granted/ immunity" indeed. I recall reading that Agatha Christie expressed her feelings about dental office visits by making the dentist a victim in one of her murder mysteries! :)
Posted 10/02/2021 07:38 AM
mail@schoolbusmart.com:
Fun. Great capture. Right down to how quickly we forget when it all fades from memory and dinner is ready. Randy
Posted 10/02/2021 07:06 AM