© by Jayne Jaudon Ferrer.
Used with the author's permission.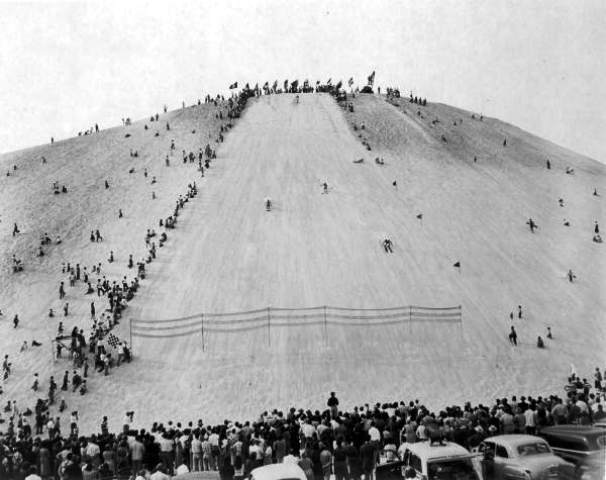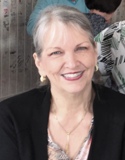 Jayne Jaudon Ferrer is the author of five books of poetry and a nonfiction book about games. Her latest publication is Poems to Lift You Up and Make You Smile, an anthology harvested from the many wonderful poems featured on YourDailyPoem.com, a website she created 12 years ago. Jayne speaks frequently at churches, schools, and writing-related events and her work has appeared in hundreds of publications. When not writing or reading, she enjoys music, old movies, gardening, hiking, and good conversation. A native Floridian, Jayne has lived in Greenville, South Carolina, for the past 27 years. Learn more about her at www.jaynejaudonferrer.com.
Lori Levy:
Great shape poem, Jayne! I agree with all the other comments.
Posted 10/29/2021 12:42 PM
MLove:
Delightful! Wonderful words and shape! But so sad. Still, thanks for sharing - I never knew about Sand Mountain. The memory and the poem are a treasure.
Posted 10/29/2021 11:46 AM
Wilda Morris:
Beautiful and sad.
Posted 10/29/2021 11:06 AM
wordartdjc:
Such an interesting poem shaped to perfection. How I would have loved to join that merry group on the slope...You have created a lovely image for us.
Posted 10/29/2021 10:30 AM
Shoshauna Shy:
Love getting to read *your* poems, Jayne! The shaping sure worked here!
Posted 10/29/2021 09:42 AM
Michael:
Wonderful shape poem, Jayne, and your language and cadence; totally superb! Congratulations on a fine piece of work.
Posted 10/29/2021 08:55 AM
Gilbert Allen:
Yes, that final sentence really resonates with the poem's title.
Posted 10/29/2021 08:36 AM
Larry Schug:
I think , for me, the lesson here is that the works of man are ephemeral. I wonder what was seen in the view from the top. The final sentence leaves much food for thought
Posted 10/29/2021 07:40 AM
Sharon Waller Knutson:
Jayne I loved this visual poem full of bold description and alliteration in the shape of a mountain. Favorite line: White sand rising like a vertical, pristine beach from dull pastures dotted with scraggy scrub palms, languid cows, moss-draped oak
Posted 10/29/2021 06:27 AM