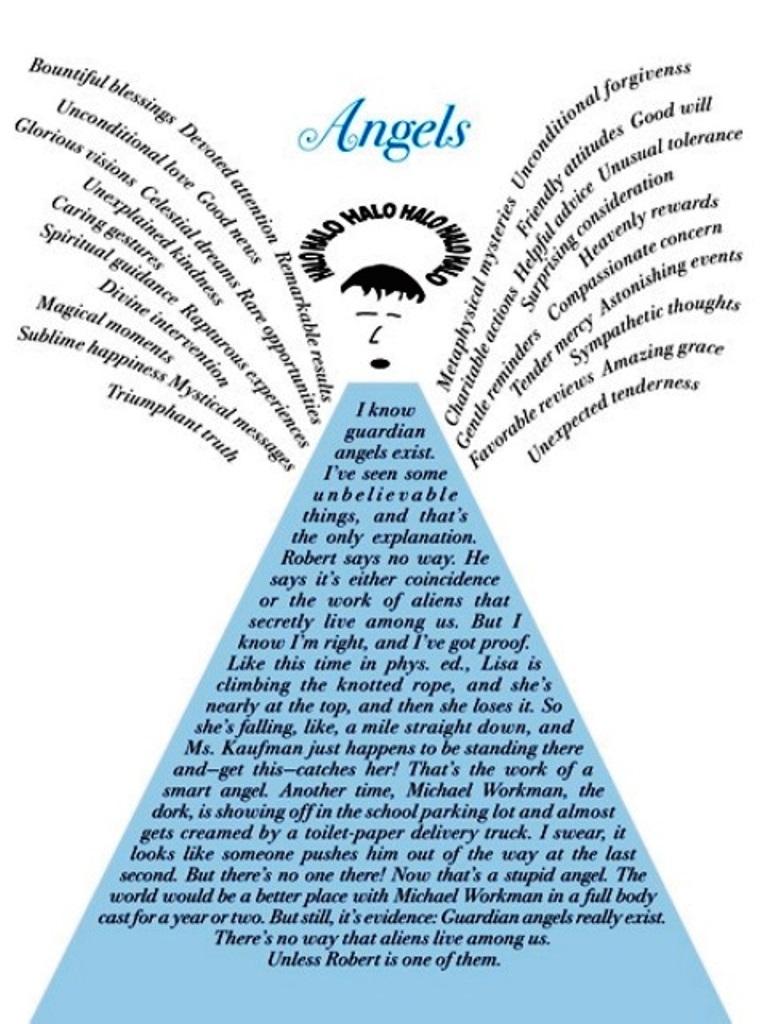 Angels by John Grandits © 2007
Used here with permisison.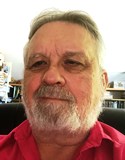 John Grandits is a poet, typographer, art director, book designer, and writer. He's written cartoons, articles, humor pieces, fiction, and nonfiction for both children and adults. Early on, John was involved with a number of juvenile publishing ventures including Cricket, Muse, and Click magazines, Crown Books for Children, and Random House Books. John claims he didn't become funny until he was 55 years old. His ultimate goal is to design a perfectly illegible type face for a perfectly unreadable concrete poem. John lives with his wife in Red Bank, New Jersey; learn more about him at johngrandits.com.
Janet Leahy:
Wow what skill in setting this up, I love the halos and the proof he has of their existence.
Posted 10/30/2021 02:26 PM
KevinArnold:
What marvelous fun, especially the toilet-paper delivery truck. My, my.
Posted 10/30/2021 01:55 PM
Jancan:
Oh, yes, they're real. This is so creative and expressive!
Posted 10/30/2021 10:23 AM
Stephen Anderson:
Oh those mysterious and curious happenings in life! A thoroughly enjoyable and light-hearted poem!
Posted 10/30/2021 09:25 AM
Sharon Waller Knutson:
This poem is DELIGHTFUL as well aa CREATIVE. I love the speaker's ironic tone as he tells how he knows guardian angels exist and aliens do not. I can see the girl falling and the teacher catching her and the toilet paper truck barely missing the dork as he shows off in the parking lot.
Posted 10/30/2021 09:05 AM
pwax:
WOW! How did he do that? And yes, the voice is perfect.
Posted 10/30/2021 08:42 AM
Larry Schug:
This poem's got it all--a message, and a messenger that knows what he's doing. I very much like the voice.
Posted 10/30/2021 07:37 AM
Appreciate:
A+ for design and verse
Posted 10/30/2021 05:23 AM