There is magic in the first days of spring
When the morning chorus stirs my awakening.
Slowly, but surely, the world turns to green
As the snow withdraws like an icy screen.
It creeps over the land, an unstoppable wave
Nature is risen as if from the grave.
The tulips and daffodils wave in the breeze,
Dancing for the songbird singing from the trees.
Warm blows the wind from a southerly direction
And the sunshine colors my pale complexion.
The force of nature starts to get stronger
Fueled by the sun as the days grow longer.
Life is sweet come the month of May
And my soul delights at this glorious display.


© by Stephen Charlesworth.
Used here with the author's permission.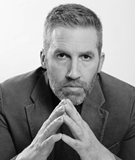 Stephen Charlesworth lives near Chesterfield in Derbyshire, England. Having worked in forestry for most of his life (including the infamous Sherwood Forest), his poetry often centers around the wonders of nature he has witnessed and reflects his appreciation for the natural world.
Lori Levy:
I agree, the rhyme works well in this poem.
Posted 03/15/2022 05:39 PM
Janet Leahy:
The opening line of this poem draws me in, there is magic in the beginning days of spring, the renewal that spiring gives us is the best drug.
Posted 03/15/2022 12:50 PM
cork:
Rhyming couplets impress me!
Posted 03/15/2022 09:13 AM
Larry Schug:
Here in Minnesota, spring comes in staggering steps--no daffodils in sight, but some of the birds are singing cheerily. Like Michael, I like the un-forced rhymes.
Posted 03/15/2022 09:03 AM
Michael:
Like the flow and easy rhyming evident in this poem Stephen. Also like the personification: "tulips and daffodils wave in the wind." Nicely done, a genuine gift of the season.
Posted 03/15/2022 08:27 AM