My neighbor, seven, wants to know
how tulips jump. How they landed
in his yard when his mother
doesn't even like flowers.
 
He is looking at my tulips. How
can I tell him the answer –
is it simple as bulbs, seed, wind –
but what of the mystery?
 
What big questions he asks.


© by Judith Heron.
Used with the author's permission.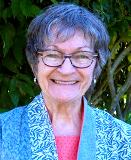 Photo Credit: Mandy Greyling Holmwood
Judith Heron lives in Victoria on Vancouver Island. She has been published in a number of chapbooks edited by Patrick Lane, and in three anthologies: A Murder of Crones (Ptarmigan Press 2007), The Wild Weathers: a gathering of love poems (Leaf Press 2012), and Poems from Planet Earth (Leaf Press 2013). Though she has always lived on the west coast of Canada, Judith cherishes the homestead traditions of her prairie heritage. She relishes the rituals of becoming an elder, which include permission to visit and work in variuos gardens and to spend more time "with the birds."

Lori Levy:
Short, but powerful.
Posted 03/18/2022 06:30 PM
Sharon Waller Knutson:
I love how this poem captures the curiosity and logic of children and the truth that nature is a mystery. I laughed at the first stanza because it sounds just like my grandchildren.
Posted 03/18/2022 10:05 AM
Michael:
The poem, innocent as the child's question! Totally lovely expression, Judy.
Posted 03/18/2022 08:46 AM
Larry Schug:
Ah, the Mystery. Everything exists within it. I think. Maybe.
Posted 03/18/2022 07:09 AM