Stoop and pluck the green stem
Lift the yellow petals to your lips
Kiss them once for each bouquet
A child has brought you and once

For each stem you yourself have braided
Into a crown worthy of a princess,
Once for each time your pursed lips
Have blown your warm breath

Through the white fluff of an aged flower,
Once for each seed you have scattered
On the winds of summers gone by
Kiss it quickly, before it grows limp in your hand,

Before you spread the Weed and Feed,
If you still can.


© by Kay N. Sanders.
Used with the authorís permission.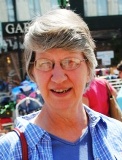 Kay N. Sanders, a native Southerner who now lives in Oshkosh, Wisconsin, has an 11-circuit labyrinth mowed into her backyard, which she shares with deer, rabbits, turkeys, squirrels, chipmunks, possums, birds, a garter snake or two, plus whatever else wanders through. Kay grew up hearing her mother and maternal aunts recite poetry, sing songs, argue, tell stories, quote scripture and even cuss, now and then; how could she not become a poet?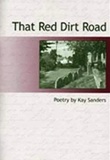 Jancan:
The specific details about dandelions and kisses movingly symbolize time and how quickly it moves along.
Posted 04/06/2022 10:48 AM
Larry Schug:
Back in the day, even little boys braided dandelion stems.
Posted 04/05/2022 09:17 PM
Kay N. Sanders:
Thank you all for your kind and lovely comments.
Posted 04/05/2022 07:06 PM
Jo:
Oh Kay! It is such a beautiful poem and from such a beautiful heart and soul. I always enjoy your poetry and someday hope to see you again.
Posted 04/05/2022 04:32 PM
Anastasia:
Dandelions are such wonderful flowers! Thank you for celebrating them!
Posted 04/05/2022 02:48 PM
Lori Levy:
Love all the reasons for kissing the dandelion.
Posted 04/05/2022 11:39 AM
Wilda Morris:
Wonderful poem. I love dandelions! https://patch.com/illinois/bolingbrook/bp--walking-with-nature-thirteen-things-you-may-not-k45ba62b5d7.
Posted 04/05/2022 10:51 AM
cscoville:
What a wonderful reminder that perspective is everything. Thank you for seeing the beauty in this "weed".
Posted 04/05/2022 10:31 AM
Cathyís Sister:
Laughed out loud when I read the last line before you spread the weed and feed! Dandelions are the symbol for military dependents because we bloom where we are planted/transferred to.
Posted 04/05/2022 10:18 AM
tiddles:
Such a treat for pollinators. Weed, schmeed! Thanks Kay. Beautiful. Marilyn Zelke Windau
Posted 04/05/2022 10:00 AM
Fredkins:
Love this poem as much as the bumblebees love the dandelions of early Spring.
Posted 04/05/2022 09:37 AM
paradea:
My daughter had a small poodle, Nixie, who bit the heads off dandelions that had gone to seed!! Loved that dog. Love this poem!!
Posted 04/05/2022 09:25 AM
cork:
Do people still eat dandelion greens?
Posted 04/05/2022 09:06 AM
Michael:
I learn new things everyday from YDP! Wonderful insights . . . from now on the dandelion is no longer a "weed" to me, even though I would rather NOT have so many of them in my yard!!!
Posted 04/05/2022 08:57 AM
NQuinn:
Lovely, touching
Posted 04/05/2022 08:46 AM
Janet Leahy:
They make wonderful bouquets in a child's hand and of course one must try dandelion wine! Always enjoy your poems Kay.
Posted 04/05/2022 08:32 AM
Maryann Hurtt:
Yes to dandelions and yes to Kays poem!
Posted 04/05/2022 06:21 AM