My mother is disappointed
when my sister and I inherit
her weed-straight hair
 
instead of the blossoms
that bloom on my father's head
before he slicks it down.
 
We sleep in torture chambers
attempting "natural" curls,
but my hair misbehaves,
 
fluctuating between ocean-wavy,
dandelion-gone-to-seed frizzy
or a June bug flying frenzy.
 
When I leave home, I rely
on professionals for a permanent
solution in landscaping my unruly bush.
 
As I grow older, I let my strands
grow long and straight,
but they never forget the rhythm,
 
the choreography as they twist
and twirl on the dance floor
of my shoulders and back.


From What the Clairvoyant Doesn't Say (Kelsay Books, 2021).
Used with permission.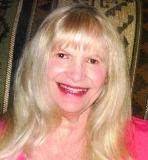 Sharon Waller Knutson lives in a house her husband, Albert, built out of clay from the land on a dirt road in the middle of a wildlife habitat and open range of the Arizona desert. A retired journalist, she writes poetry for readers who don't normally read poetry. In 2014, Sharon sold her chapbook, My Grandmother Smokes Chesterfields, to winter visitors from all over the world in a café where her husband played guitar and sang country music. Her customers told her they expected her to publish a new poetry book when they returned each year so, in 2015, she published Desert Directions, about her life in the desert. In 2016, she published They Affectionately Call Her a Dinosaur, poems about her customers and other seniors in her life who started new careers, businesses, and relationships after they retired. In 2017, she published I Did it Anyway, poems about how she broke the glass ceiling in the newspaper business in the '60s and '70s, when women were typically relegated to the society pages. Sharon's newest collection is Survivors, Saints and Sinners, and another, Nanny Love, will be published later this year. Meanwhile, she and Albert (now retired from his music gig) stay busy raising assorted critters and enjoying their 11 grandchildren and 6 great-grandchildren..Learn more about Sharon here.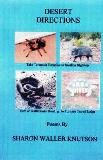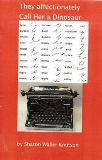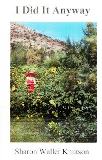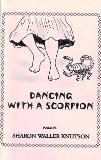 kelsargent:
Sweet and lovely use of images in nature. Sharon is one of the best narrative poets of our time.
Posted 05/07/2022 05:01 PM
Lori Levy:
Love all the hair descriptions, like "dandelion-gone-to-seed frizzy." Great ending.
Posted 05/07/2022 01:05 PM
Wilda Morris:
Wonderful! I think that almost everyone with straight hair sometimes has wished for curls, and everyone with curls (especially unruly ones) has wished for straight hair. Great use of language!
Posted 05/07/2022 11:28 AM
Michael:
Gorgeous turns of phrase, Sharon. I'm forwarding to my wife who will shake her head in profound agreement!!
Posted 05/07/2022 10:25 AM
peggy.turnbull:
I, too, slept in the same kind of "torture chamber" as a child. How good to see my experience represented poetically with all its wavy/frizzy/frenzy personality. After reading the "dance floor of my shoulders and back," I felt remorseful that I recently cut my hair.
Posted 05/07/2022 09:10 AM
Larry Schug:
Very witty, indeed, but even more than that the use of phrases like "permanent solution" especially with these words on consecutive lines gives the reader (me) a thrill because of the double meaning of permanent. Also for "landscaping my unruly bush". So much fun!
Posted 05/07/2022 07:53 AM