As the sun sparkles
like a candle
in the blue sky,
 
twin fawns splash
in the pond, the crows
squawk as they land,
 
a brown bat naps,
his webbed wings
clinging to the wood,
 
eyes closed, ears drooping,
chin resting
on the window frame,
 
like a sky diver
whose parachute
has landed in a tree.
 
After a few minutes,
he spreads his wings
and flies towards the sun.

 
From Desert Directions (2015).
Used here with permission.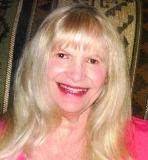 Sharon Waller Knutson lives in a house her husband, Albert, built out of clay from the land on a dirt road in the middle of a wildlife habitat and open range of the Arizona desert. A retired journalist, she writes poetry for readers who don't normally read poetry. In 2014, Sharon sold her chapbook, My Grandmother Smokes Chesterfields, to winter visitors from all over the world in a café where her husband played guitar and sang country music. Her customers told her they expected her to publish a new poetry book when they returned each year so, in 2015, she published Desert Directions, about her life in the desert. In 2016, she published They Affectionately Call Her a Dinosaur, poems about her customers and other seniors in her life who started new careers, businesses, and relationships after they retired. In 2017, she published I Did it Anyway, poems about how she broke the glass ceiling in the newspaper business in the '60s and '70s, when women were typically relegated to the society pages. Sharon's newest collection is Survivors, Saints and Sinners, and another, Nanny Love, will be published later this year. Meanwhile, she and Albert (now retired from his music gig) stay busy raising assorted critters and enjoying their 11 grandchildren and 6 great-grandchildren..Learn more about Sharon here.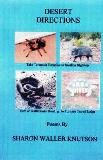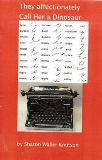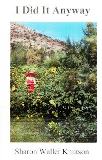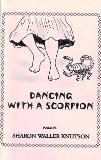 Wilda Morris:
Lovely picture!
Posted 07/23/2022 01:07 PM
peninsulapoet:
Lovely, observant poem
Posted 07/14/2022 04:42 PM
Arlene Gay Levine:
I agree with Joe...always enjoy Sharon's unique observations about our beautiful world.
Posted 07/14/2022 03:33 PM
Shoshauna Shy:
In the daytime - wow!
Posted 07/14/2022 01:07 PM
joecot:
Feeling affection toward a bat is sometimes a test of our character. Sharon passes the test.
Posted 07/14/2022 12:00 PM
KevinArnold:
Fun short lines. like a sky diver whose parachute has landed in a tree.
Posted 07/14/2022 11:50 AM
TheSilverOne:
lovely images, and I loved the life story of the poet!
Posted 07/14/2022 10:03 AM
peggy.turnbull:
I never thought of sun as a candle in a blue sky before, but it perfectly retrieves the image of a beautiful cloudless sky and then the surprise of the bat arrives. I also like the spareness of the poem--everything chiselled to perfection.
Posted 07/14/2022 09:56 AM
Lori Levy:
Beautiful image of the bat.
Posted 07/14/2022 09:50 AM
Larry Schug:
Don't you feel fortunate when scenes like this play out right before your eyes. I especially like the way the bat is portrayed.
Posted 07/14/2022 06:04 AM