I want to discover what's orange in the world:
to come upon a leopard lily;
flame lichen clinging to a rock.
A barn swallow's chest, a monarch's wing.
Or just a bird-of-paradise against the sky.

I could slice a mango or suck on a section
of tangerine. Make soup for lunch
with pumpkin, squash, carrots, yams.
Could settle down by a fire, copper and blue,
or by the orange glow of a glass lamp.

What I have in mind is a fat ripe sun
the scarlet of a California poppy—
and me in an ocher-orange dress,
lips painted mandarin, twirling
to the rattle of Mexican maracas

until I drop like the sun
and the world grows dark again.


From In the Mood for Orange (Gvanim, 2007)
This poem first appeared in CAIRN: The Saint Andrews Review (2014).
Used here with permission.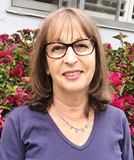 Lori Levy's poems have been published in numerous literary journals and anthologies in the U.S., the U.K., and Israel, and she is the author of a bilingual (English/Hebrew) book of poems, In the Mood for Orange. Lori lives in Los Angeles now, but she grew up in Vermont and raised her children partly in Israel. She enjoys reading, writing, and spending time with family and friends, especially in nature. Lori's five grandchildren keep her entertained, on her toes and, occasionally, inspire poems.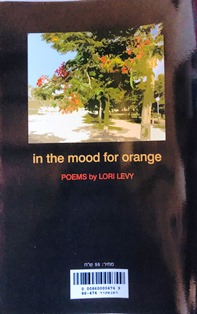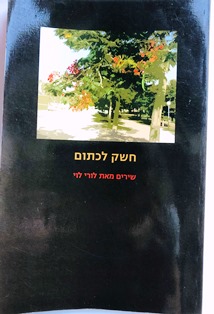 Wilda Morris:
Wonderful images! Lori, you proved that the fact that there is no rhyme for orange doesn't mean it isn't poetic!
Posted 08/25/2022 08:35 AM
Jo:
Oh Lori, The pleasure of reading your poemsthey stand the test of time as I read them over and over. Thank you.
Posted 08/24/2022 08:05 PM
Lori Levy:
Thank you all for your comments and support.
Posted 08/24/2022 08:02 PM
Anastasia:
Such wonderful, vibrant images! And I love the dancing!
Posted 08/24/2022 06:28 PM
Arlene Gay Levine:
An ode to orange and nicely done!
Posted 08/24/2022 11:53 AM
CamilleBalla:
I enjoyed the unexpected dance to the rhythm of the maracas and the dramatic end couplet. Olay!
Posted 08/24/2022 11:24 AM
Michael:
Lady-in-Orange . . . for sure, Lori. Unique and original. Thank you.
Posted 08/24/2022 11:22 AM
Sharon Waller Knutson:
I loved this sensuous visual poem. I could see it, smell it, taste it and feel it and it was as succulent as mangoes and tangerines, delicious as pumpkin soup, brilliant as fire and the sun, and beautiful as Lori "in an ocher-orange dress, lips painted mandarin, twirling to the rattle of Mexican maracas."
Posted 08/24/2022 10:08 AM
cork:
I like the soup best!
Posted 08/24/2022 09:34 AM
Larry Schug:
Oh my! I want orange, too. Every line in this poem is a painting.
Posted 08/24/2022 07:57 AM