Dust if you must, but wouldn't it be better
To paint a picture, or write a letter,
Bake a cake, or plant a seed;
Ponder the difference between want and need?

Dust if you must, but there's not much time,
With rivers to swim, and mountains to climb;
Music to hear, and books to read;
Friends to cherish, and life to lead.

Dust if you must, but the world's out there
With the sun in your eyes, and the wind in your hair;
A flutter of snow, a shower of rain,
This day will not come around again.

Dust if you must, but bear in mind,
Old age will come and it's not kind.
And when you go (and go you must)
You, yourself, will make more dust.


This poem first appeared in The Lady (September 1998).
It is now believed to be in the public domain.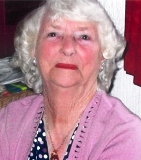 Rose Milligan lives in Lancaster, Lancashire, England. Despite extensive research, we've been unable to find any other details about her. If you have further biographical information, please contact us.
Keshab Prasad Joshi :
Great work. Mind blowing and soul soothing...
Posted 03/30/2023 06:52 AM
Anastasia:
Dusting is a never-ending battle! I'm with RoseI'd rather read!
Posted 10/09/2022 04:34 PM
paradea:
So, so true!!! Never have dusted much!!!
Posted 10/08/2022 09:40 AM
Wilda Morris:
Love it! Thanks for sharing it Jayne.
Posted 10/08/2022 09:37 AM
Darrell Arnold:
This poem makes me ashamed that I haven't done more with my life. Awesomely conceived and brilliantly delivered. I hope Rose was or has been able to live her own life to the fullest.
Posted 10/08/2022 08:52 AM
mail@schoolbusmart.com:
Loved it! Great poem. Thanks, Randy Mazie
Posted 10/08/2022 08:48 AM
pwax:
Love this poem!
Posted 10/08/2022 08:47 AM
Larry Schug:
Profound advice set to rhyme/better to read poems for short is time. Rose, your words have inspired me. Please call my wife and explain that I'll be unavailable to do my share of the housekeeping chores today.
Posted 10/08/2022 08:01 AM
Joan Luther:
Met a woman many years ago and she said, no one ever said that they wished theyd cleaned more when laying on their deathbed.
Posted 10/08/2022 06:34 AM
Nicholas:
Read this poem after doing a lot of dusting, in a synchronickity moment. Love the last verse.
Posted 10/08/2022 06:04 AM