As the nights draw in and the air turns cold,
Autumn arrives in her gown of gold.
Spider webs, apples, and leaves abound
And high in the sky, a wonderful sound.
Now the wild geese begin their migration,
Heading south in their tight formation.
Often I wonder just where they go
High in the arctic, on tundra and snow.
Rigidly formed like a bomber squadron
Each taking turns in strict rotation.
We can learn much from these wily travellers
Who help each other and wait for stragglers.
They pair for life, in strict devotion;
Would that man could adopt this notion!
I wish that I was like their kind
And could fly away, leaving my troubles behind.


© by Stephen Charlesworth.
Used here with the authorís permission.
†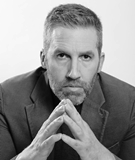 Stephen Charlesworth lives near Chesterfield in Derbyshire, England. Having worked in forestry for most of his life (including the infamous Sherwood Forest), his poetry often centers around the wonders of nature he has witnessed and reflects his appreciation for the natural world.
†
†
Wilda Morris:
I like how the rhythm of the poem works with the pictures of the flying geese.
Posted 10/20/2022 08:20 AM
joan:
lovely! And I like the form he chose
Posted 10/18/2022 03:33 PM
Anastasia:
Well done, Stephen! You've captured the moment so perfectly.
Posted 10/18/2022 01:26 PM
Lori Levy:
Great image of the geese, and the rhyme works well.
Posted 10/18/2022 01:09 PM
MLove:
My favorite is the first two lines. Perfect rhythm, perfect rhyme, perfect picture!
Posted 10/18/2022 10:06 AM
Jancan:
On a scale of 1-10, this one is a 10. It conveys a powerful message about nature~~ and how we would do well to be more like those geese! Great rhyming and figures of speech!
Posted 10/18/2022 10:01 AM
cork:
As I read your poem, I listened to hear their presence, but they have all gone.
Posted 10/18/2022 09:28 AM
Darrell Arnold:
So many times, I have heard them honking and looked up to see geese in formation winging their way, somewhere. It's always a stirring event. Mr. Charlesworth has captured it beautifully in rhyme.
Posted 10/18/2022 08:53 AM
Joan Luther:
Evokes a desire to dance under the sky of geese.
Posted 10/18/2022 08:34 AM
Larry Schug:
One of Earth's magnificent, miraculous awe inspiring events illustrated in rhyme-what a feat! Not only that, this poem provides lessons for humankind in how to navigate life. Good work, Poet Charlesworth.
Posted 10/18/2022 07:53 AM
vortex:
I love this poem! It paints the picture perfectly.
Posted 10/18/2022 07:37 AM
mail@schoolbusmart.com:
Wonderful piece. Much work to get the rhymes as right as you have. Hats off to you! Congrats! Randy Mazie
Posted 10/18/2022 07:21 AM