The white blossom
appears
as the leaves on the trees
begin to show
brilliant
colors.

This anachronism
radiates
fragrance.  

I gently
remove the bloom
from the bush
as an
offering
for my Love.

Her smile completes
the
creamy perfection
and
beauty of
the
last gardenia.
 

© by Dan Batson.
Used with the author's permission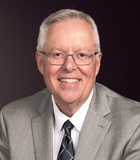 Dan Batson is a retired United Methodist pastor who lives in Marietta, South Carolina with his wife, Rene', and their cat, Ansie Gray. Author of a memoir, Morning, he is currently working on a collection of true stories he has used in sermons for the past 30+years. Dan enjoys spending time with his grandchildren and family. He has recently rediscovered his love of gardening and enjoys taking long walks in the mountains near his home.
Lori Levy:
Beautiful, delicate, tender.
Posted 10/25/2022 03:20 PM
DavidTookey:
The quiet delicacy in the last stanza wonderful. Dan, thanks for sharing.
Posted 10/25/2022 11:41 AM
tiddles:
Beautiful and loving. MZWindau
Posted 10/25/2022 09:54 AM
Wilda Morris:
I beautiful love poem! I love the use of the word "anachronism" in this poem.
Posted 10/25/2022 09:25 AM
Michael:
Really like your short lines, Dan, as superb end-line decisions.
Posted 10/25/2022 09:09 AM
Larry Schug:
Nice work in making the connection between miraculous beauty and miraculous love in so few words.
Posted 10/25/2022 08:02 AM
Joan Luther:
A lovely tribute to the beauties of the world.
Posted 10/25/2022 06:28 AM