We go into the fall forest
And dance the perennial song
Of its waving colors, and
In the distance the honking
Serenade of Canada Geese ó
Both signals of time changing,
Of things to come now that
the days shorten and light
Rations itself less generously.

Itís firepit time for those willing
to brave the cold night air, those
Willing to listen to the serenade of winter
Looming just above the now almost
Bare tree tops, as warned by the internal
Gyroscopes of the geese
Now headed south somewhere
beyond the southern vista.


© by Stephen Anderson.
Used with authorís permission.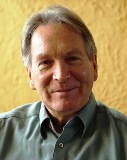 Stephen Anderson is a Milwaukee poet and translator whose work dhas appeared in numerous print and online journals, and has been featured on the Milwaukee NPR-affiliate, WUWM Lake Effect Program. Several of his poems formed the text for The Privileged Secrets of the Arch, a chamber music composition that can be heard here. When not writing, Stephen enjoys traveling, bicycling, and trekking almost anywhere he can find a path. He is the author of three chapbooks and three book-length collections: In the Garden of Angels and Demons (2017), The Dream Angel Plays the Cello (2019), and High Wire (2021). Stephen's work is being archived in the Stephen Anderson Collection in the Raynor Library at Marquette University in Milwaukee, Wisconsin.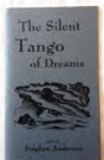 Lori Levy:
Love the "waving colors" and the geese and the firepit and the understatement of "light/Rations itself less generously."
Posted 11/19/2022 12:40 PM
CamilleBalla:
Thank you for this call to look up, to listen for the geese as Autumn s passing by.
Posted 11/19/2022 12:39 PM
Wilda Morris:
"Gyroscopes of geese" is an interesting phrase! I see them turning in air, and/or rotating to a new leader. Thank you for this version of autumn!
Posted 11/19/2022 10:41 AM
KevinArnold:
Interesting.
Posted 11/19/2022 10:07 AM
cork:
I love the sound of those birds overhead.
Posted 11/19/2022 09:23 AM
Larry Schug:
Thank you, thank you, thank you, Stephen, for nor referring to the the geese as "Canadian" geese which many people do. It's one of my major pet peeves. I very much like the title of this poem--a mini lesson on migratory biology. The tone of this work fits it perfectly
Posted 11/19/2022 08:31 AM