I wonder about the people
who have passed
through my life who
I havenít seen in years, in decades
wonder how they
are doing now
all of us being older
old high school friends
college friends and favorite professors
church people I knew
coworkers, teammates, and neighbors
my first girlfriend, I hear her life was rough.
So many people I wonder
how many if I added
them all up.
They are all here with me
part of my life whether I like it or not
helping make me who I am
but no longer accessible
there but not there
like ghosts.


This poem first appeared in Sheila-Na-Gig Online.
Used with the authorís permission.
†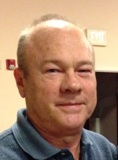 Michael Estabrook, a small press poet since the 1980s, says he is "always striving for greater clarity and concision and for rendering language more succinct, precise, accessible and appealing--a Sisyphean adventure for sure." Now retired after 40 years, Michael, who lives in Acton, Massachusetts, is enjoying having more time to write and to work outdoors. He has published more than 20 collections, the latest being Controlling Chaos: A Hybrid Poem. Learn more about Michael at https://michaelestabrook.org/.

Wilda Morris:
I especially like the end line! Yes, all those people are still with us, in one way or another - like ghosts.
Posted 12/01/2022 05:53 PM
Lori Levy:
The line helping make me who I am says it all. So true.
Posted 12/01/2022 02:30 PM
paradea:
Good one!!
Posted 12/01/2022 09:54 AM
KevinArnold:
I should have mentioned how much I like this poem. Very fine. Wonderful line breaks. Not one extra word.
Posted 12/01/2022 09:53 AM
KevinArnold:
Someone mentioned the female name 'Dawn' and suddenly my first g/f came to mind, my first kiss. She had braces :-)
Posted 12/01/2022 09:42 AM
Larry Schug:
There isn't much as valuable as an old friend, especially when they're still here. Memories can be so real,too. Words worth mulling over, Michael.
Posted 12/01/2022 09:37 AM
cork:
Yesterday, I got a phone call from a high school classmate from the 50's. Interesting.
Posted 12/01/2022 09:25 AM
Darrell Arnold:
I'm totally with you on this one, Michael. During the past year, I have felt the need to get in touch with those close friends and acquaintances from the past. Even though I am 76 years old, I am finding that almost all of them are still out there, doing what they do, with as much vigor and passion as people my age can muster. And it is worth the doing. We have lots to share and "talk" about, whether it be via e-mail or telephone. I encourage you to do more than wonder about them. Track them down and say "Howdy." They will enjoy it as much as you do.
Posted 12/01/2022 08:39 AM