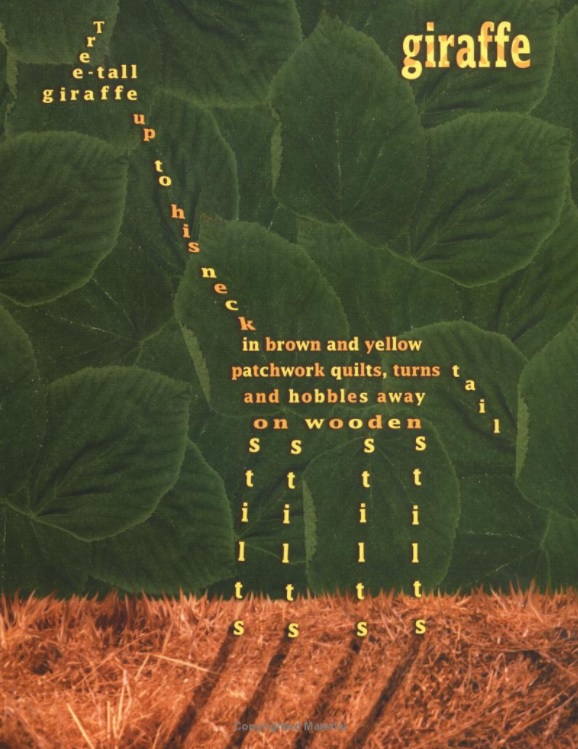 From Doodle Dandies: Poems That Take Shape (Atheneum Books for Young Readers, 2002).
Illustration by Lisa Desimini.
Used here with permission.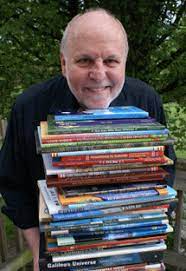 J. Patrick Lewis was the U.S. Children's Poet Laureate from 2011-2013. Author of nearly 100 children's picture/poetry books, and veteran of more than 500 visits to elementary schools around the world, J. Patrick spent many years as an economics professor before becoming a full-time writer. A resident of Westerville, Ohio, he is a twin, a fact he says "has shaped my life indelibly and delightfully from the womb." Pat is also the author of a collection of poetry for adults, Gulls Hold Up the Sky, and a nonfiction poetry primer for teachers. Learn more about him here.
Lisa Desimini is the author and/or illustrator of more than 35 books for children and has created more than 200 book covers. Learn more about her at www.lisadesimini.com.
Wilda Morris:
Love it!
Posted 12/12/2022 09:51 AM
Lori Levy:
Ver imaginative.
Posted 12/09/2022 12:46 PM
mail@schoolbusmart.com:
Forgot to mention the geat colors and graphic background! Randy
Posted 12/09/2022 11:16 AM
mail@schoolbusmart.com:
This poet really stuck this cute poem's neck out... Randy Mazie
Posted 12/09/2022 11:15 AM
paradea:
Cute!!!
Posted 12/09/2022 11:08 AM
KevinArnold:
Great fun with an elegant animal.
Posted 12/09/2022 10:07 AM
cork:
Shaped poems are charming.
Posted 12/09/2022 09:32 AM