When I was six and my sister three,
my grandmother gave us each
a quarter and took us to the five
and dime to buy presents
for our parents for Christmas.
 
Mama loved jewelry, so Judy
and Grandma were looking
through the bracelets, earrings,
and necklaces. Go get your daddy
some Old Spice, Grandma told me.
 
I found a red box with a photo
of a cherry and crème filling
flowing out of a chocolate.
Queen Anne Cordial Cherries,
my grandmother read.
 
I had no idea what it meant,
but my grandmother asked
if that was what I wanted
to get my father, and I nodded
and plunked down my quarter.
 
My grandmother stuck it in a drawer
and said she'd help us wrap
the presents Christmas Eve.
But curious as the Calico,
my sister and I opened the box.
 
We held a chocolate cup
in our palms and used both
thumbs to pry them open
and, with our tongues, scooped
and swallowed the syrup.
 
Then we chewed the cherry
and the chocolate, savoring
the sweet taste, and put the box
back in the drawer, repeating
the ritual night after night
until there was only one left.
 
Grandma gave us the wrapping
paper and we wrote For Daddy
on a tag and placed it under
the tree. When Daddy opened
it, his dark eyes widened.
He laughed and we giggled.
 
Every Christmas, it became
a game and we'd buy Daddy
a box of Queen Anne Cordials
and eat all but one and he'd
feign surprise and us innocence.
 
The family tradition continued
even after we left home. We'd
return with jewelry and perfume
for Mother, and sweaters
and Queen Anne's for Daddy,
and eat all the chocolates but one.
 
Last Christmas, I asked my husband
for a box of Queen Anne's. What
about the diabetes? he asked. I promise
I'll eat only one, I lied. On Christmas
Day, I opened the box and ate
the only chocolate left. My husband
laughed and I feigned innocence.


© by Sharon Waller Knutson.
Used with the author's permission.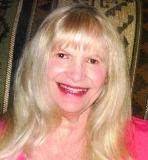 Sharon Waller Knutson lives in a house her husband, Albert, built out of clay from the land on a dirt road in the middle of a wildlife habitat and open range of the Arizona desert. A retired journalist, she writes poetry for readers who don't normally read poetry. In 2014, Sharon sold her chapbook, My Grandmother Smokes Chesterfields, to winter visitors from all over the world in a café where her husband played guitar and sang country music. Her customers told her they expected her to publish a new poetry book when they returned each year so, in 2015, she published Desert Directions, about her life in the desert. In 2016, she published They Affectionately Call Her a Dinosaur, poems about her customers and other seniors in her life who started new careers, businesses, and relationships after they retired. In 2017, she published I Did it Anyway, poems about how she broke the glass ceiling in the newspaper business in the '60s and '70s, when women were typically relegated to the society pages. Six other books followed.Sharon's newest is The Vultures Are Circling, her tale of learning to walk again after a serious fall. She and Albert (now retired from his music gig) stay busy raising assorted critters and enjoying their 11 grandchildren and 6 great-grandchildren..Learn more about Sharon here.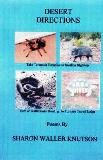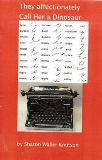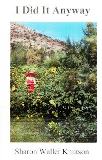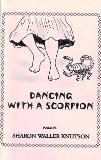 Joan Luther:
What a wonderful tradition youve created!
Posted 12/22/2022 09:43 PM
Sharon Waller Knutson:
Thank you all for the wonderful support and Christmas spirit. I have been blessed with a full life and caring friends and family. Merry Christmas to all.
Posted 12/22/2022 03:59 PM
Lori Levy:
Such a beautiful memory!
Posted 12/22/2022 03:25 PM
carlpalmer:
Such memories, such a family tradition, Sharon. Thanks for sharing your Christmas story with us. "Cordially" Yours, Carl.
Posted 12/22/2022 01:20 PM
peggy.turnbull:
Brings back my own sweet Christmas memory of licking out the cherries from their chocolate shells.
Posted 12/22/2022 01:17 PM
BAMars:
I love your father's understanding and humor, the carrying on of tradition. What a wonderful story!
Posted 12/22/2022 01:12 PM
Arlene Gay Levine:
The secret rituals of the heart made in childhood, stored forever, perfectly described by Sharon.
Posted 12/22/2022 11:50 AM
peninsulapoet:
It must have been a lovely childhood.
Posted 12/22/2022 10:55 AM
joecot:
A tradition of love and forgiveness, and a celebration of our human nature.
Posted 12/22/2022 10:35 AM
paradea:
I like the ones with the creamy liquid in the center!! My daughter always gets me a box for Christmas!! Great poem!!
Posted 12/22/2022 09:53 AM
Darrell Arnold:
What a sweet story! I like it (and cherry cordials).
Posted 12/22/2022 08:35 AM
Angela Hoffman:
Such a heartfelt memory! Thank you for sharing and bringing a smile to our faces.
Posted 12/22/2022 08:33 AM
Larry Schug:
Don't we all have great stories? This is one of them. Wonderful.
Posted 12/22/2022 07:24 AM
PmReid:
A wonderful poem, stirring memories of my grandmother and my eldest daughter. Who doesn't love a chocolate cherry cordial, huh? Merry Christmas, y'all.
Posted 12/22/2022 06:10 AM