I prefer
sand and sea-salt air
to frost and pine boughs
crusted with snow.

I prefer
the squish and sink of toes
in cool sand,
waves kissing my ankles.

Summer's green
transports me to comforts of the sun
and juicy oranges
spilling down my chin,

but when snowdrops
surge in February, amid icy crystals,
and I see their green stems
pushing upward . . .

my spirit is restored.
The snowdrops rise,
humble heads bowed
as if in prayer—

Nature's Resurrection Day,
a divine design, occurring in time,
prefiguring summer
and everlasting sea and sand.


© by Michael Escoubas.
Used with the author's permission.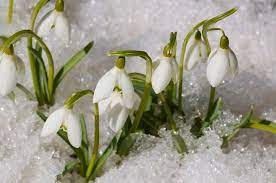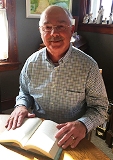 Michael Escoubas began writing poetry for publication in August of 2013, after retiring from a 48-year-career in the printing industry. He writes poetry because, early in life, his mother encouraged him. Michael also writes poetry because he believes poetry brings people together and that poets are menders of broken things. Michael is the author of six collections; his newest is Ripples Into the Light, a collection partnered with photographs by Vandana Bajikar and designed to "rest the soul and calm the spirit." Not yet available online, if you're interested in a copy, please contact YDP and we'll pass your request on to Michael.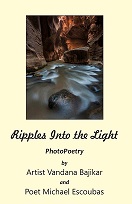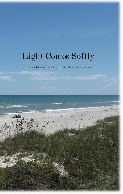 Michael:
Friends, Thank you, one and all, for your gracious comments.
Posted 02/24/2023 10:55 PM
Lori Levy:
Beautiful poem and photo.
Posted 02/24/2023 04:19 PM
Jo:
WHAT A GORGEOUS POEM. THANK YOU MICHAEL AND JAYNE
Posted 02/24/2023 02:10 PM
CamilleBalla:
Lovely. Thanks for calling attention to this quiet appearance of snowdrops on sparkling winter ice. Nice pairing with photo.
Posted 02/24/2023 11:50 AM
paradea:
Love this poem!!
Posted 02/24/2023 11:23 AM
RonPoems:
Guaranteed
Posted 02/24/2023 10:18 AM
Wilda Morris:
A beautiful poem, Michael!
Posted 02/24/2023 08:57 AM
Angela Hoffman:
Hope.
Posted 02/24/2023 08:56 AM
Joan Luther:
The beauty of spring pushes up. Lovely thoughts in words of hope.
Posted 02/24/2023 07:35 AM