slip and slide of ice
cracks beneath newfound sun
feet no longer scrambling
to avoid the fall
 
now rich mud of March
pokes through
streams meandering with cheerful indolence
no need to slink straight through snow
 
and charcoal nights are replaced
by the lush lavender
evening chill—but not coldness
caressing me
a sly crescent smiles
 
and no more huddling
in dust-colored rooms that reek of onions
and musk—where lights have died
no more constant surrender to electronic cells
 
electronic cell conspires with buzz
but I slam another door and spring
out onto roads
light and shadow shifting with balance
 
Ponderosas swaying, bending,
twisting with dance
never breaking                 


© by Yash Seyedbagheri.
Used with the author's permission.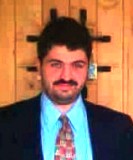 Yash Seyedbagheri is a graduate of Colorado State University's MFA program in fiction. His stories have been nominated for awards and have appeared in a number of publications. A self-proclaimed Romantic and Tchaikovsky devotee, Yash lives in Garden Valley, Idaho, where he enjoys sunsets, walks, and Coen Brothers movies. Learn more about him here.
Anastasia:
"streams meandering with cheerful indolence" - such a wonderful description!
Posted 03/28/2023 04:06 PM
michael escoubas:
Painting pictures with words . . . this is what good poets do . . . delightful piece, Yash.
Posted 03/26/2023 03:35 PM
Jancan:
Very descriptive and expressive. I especially like "cheerful indolence."
Posted 03/26/2023 02:48 PM
Lori Levy:
Love how the "charcoal nights" are replaced by "the lush lavender." Beautiful language.
Posted 03/26/2023 01:07 PM
cork:
Smells are powerful, especially onions.
Posted 03/26/2023 11:02 AM
KevinArnold:
Fun and surprising as Spring.
Posted 03/26/2023 09:54 AM
Larry Schug:
"a sly crescent smiles" touches me. I think we're all anxious for Spring.
Posted 03/26/2023 08:47 AM