Donít call me weed,
but love instead my golden
head dressing swards of green.

The sunshine of my flowering gone,
then love me in my second crown
of silver tuft and drifting thread.


From Threnody ( Moon Tide Press, 2022).
Used here with permission.
†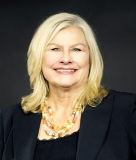 †
Donna Hilbert lives in Long Beach, California, where she is generally up with the sun and walking the beach. A writing workshop instructor for many years (quite a few of her students are featured on YDP!), her work is widely published in multiple languages. Donna's most recent collection is Threnody, published this year by Moon Tide Press. Learn more about her at†www.donnahilbert.com.
Erle Kelly:
Beautiful job Donna. My dandelions are welcomed guests at my home garden and community vegetable garden. I'm proud to say I've been in your poetry workshop for many years and you have the gift of bringing out the best in your student poets.
Posted 04/07/2023 01:50 AM
Jancan:
My sentiments exactly--well said defense of the lovely dandelion!
Posted 04/07/2023 12:28 AM
peggy.turnbull:
I am most attracted by this title.It sounds both elegant and ferocious. No, I won't be getting rid of my dandelions any time soon.
Posted 04/05/2023 07:46 PM
michael escoubas:
Honoring the long-maligned dandelion! It's about time. Thank you, Donna.
Posted 04/05/2023 06:26 PM
Lori Levy:
Great way of seeing dandelions.
Posted 04/05/2023 01:59 PM
Anastasia:
A wonderful description of this pretty flower!
Posted 04/05/2023 11:09 AM
BAMars:
I just read this in Donna's amazing new collection, Threnody, on the plane yesterday. I love it on every level - literal and metaphorical.
Posted 04/05/2023 10:56 AM
peninsulapoet:
Thanks so much, everyone. I will soon be headed back to Door County WI where this poem was written.
Posted 04/05/2023 10:38 AM
Kelly Scott:
Dandelions were my first flowers from my children. I too love " My second crown of sliver". My husband has told me for years "he loves my silver".
Posted 04/05/2023 10:34 AM
Tom Sharpe:
Ate a lot of dandelion salads in the spring growing up. Picked before flowers came out.
Posted 04/05/2023 09:52 AM
cork:
We blew on the silver tuft to make the threads fly. What fun!
Posted 04/05/2023 09:17 AM
Darrell Arnold:
My honeybees appreciate dandelions as an early spring source of pollen and nectar. I like 'em, both dandelions and bees.
Posted 04/05/2023 08:28 AM
Sharon Waller Knutson:
I'm a big fan of Donna Hilbert so I was thrilled to read her sparse visual poem. I can see the dandelion as a beautiful blonde aging into a sexy silver lady.
Posted 04/05/2023 08:18 AM
Angela Hoffman:
My second crown of silver!! Love.
Posted 04/05/2023 08:10 AM
Wilda Morris:
Yes!
Posted 04/05/2023 08:00 AM
Larry Schug:
The dandelion, what a glorious plant it is throughout it's life span! The first person voice gives these words intensity and power.
Posted 04/05/2023 07:41 AM