Daffodils hold their candles
Up to the fog. Their light,
Though muted, does not go out.


© by Kay N. Sanders.
Used with the authorís permission.
†
†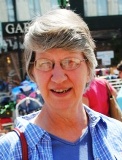 Kay N. Sanders, a native Southerner who now lives in Oshkosh, Wisconsin, has an 11-circuit labyrinth mowed into her backyard, which she shares with deer, rabbits, turkeys, squirrels, chipmunks, possums, birds, a garter snake or two, plus whatever else wanders through. Kay grew up hearing her mother and maternal aunts recite poetry, sing songs, argue, tell stories, quote scripture and even cuss, now and then; how could she†not†become a poet?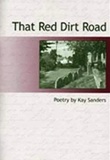 †
Anastasia:
Lovely and hopeful! Also, how fabulous that you have a labyrinth, and such company to keep!
Posted 04/17/2023 12:41 PM
Lori Levy:
Beautiful image expressed in a few powerful lines.
Posted 04/16/2023 03:55 PM
CamilleBalla:
So beautiful, Kay, on more than one level. Very inspiring. Thank you.
Posted 04/16/2023 12:55 PM
tiddles:
Beautiful, Kay. Daffodils are such a welcome gift of color.
Posted 04/16/2023 10:10 AM
HazelGrammie:
Love this little gem, Kay!
Posted 04/16/2023 09:38 AM
cork:
I love the brevity!
Posted 04/16/2023 09:29 AM
Angela Hoffman:
Hope! (and so envious of your labyrinth)
Posted 04/16/2023 08:20 AM
Wilda Morris:
Concise and true!
Posted 04/16/2023 08:11 AM
Larry Schug:
Ain't that the truth!
Posted 04/16/2023 08:07 AM
Stephen Anderson:
This is such a beautiful poem, a snapshot of the ecosystem of nature.
Posted 04/16/2023 07:54 AM