Blissful spring day
Rain taps on the metal roof
Watering my life

***

Jubilantly I
Open the windows to let
The outside in

***

Springtime sunshine
Clears the cobwebs of winter
Away for a year

***

Geese honk overhead
Announcing their arrival
For the new season


© by Jennifer Gurney.
Used here with the authorís permission.
†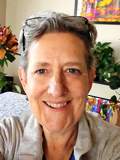 †
Jennifer Gurney lives in Colorado where she teaches elementary school, paints abstract acrylic paintings, writes, and hikes. During the pandemic, she joined an online poetry community and has now had 51 poems published. Says Jennifer, "Poetry has been a lifeline."
†
Mail@schoolbusmart.com:
I really enjoy haiku poetry. Nice piece. Randy Mazie
Posted 04/25/2023 07:18 PM
Wilda Morris:
I'm hoping for a little more of that sunshine you mentioned! I, too, opened the windows to let the outside in when it was warm. A good way to express it.
Posted 04/25/2023 06:35 PM
Anastasia:
"watering my life" - such a joyful phrase! This poem is a lovely celebration of spring. Thank you, Jennifer!
Posted 04/25/2023 02:06 PM
Lori Levy:
These brief lines do a great job capturing the feeling of spring.
Posted 04/25/2023 01:56 PM
Denise:
Yes clearly Springtime has arrived from all the signs that are in your delightful poem!
Posted 04/25/2023 12:14 PM
cork:
0h, the power of three asterisks!
Posted 04/25/2023 09:50 AM
Larry Schug:
Indeed! Looking for new signs everyday.
Posted 04/25/2023 08:09 AM