For six years Pisgah and the Rat
in the Blue Ridge Mountains,
where the woods would be
white with dogwood in the spring
and the gold of the oak in the fall,
topped the view outside my window.
Now, any mention of Pisgah
or the Blue Ridge Mountains,
revives memories of those years
when I attended school there,
and the people and experiences
that shaped my life,
that make them so special
and dear to me.


© by Bob Kimberly.
Used here with the authorís permission.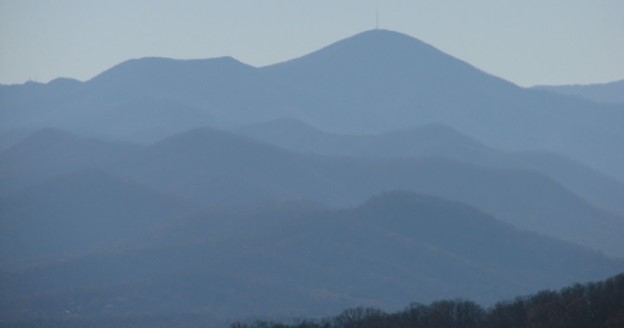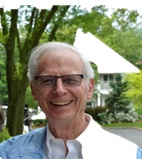 Bob Kimberly lives in Bellevue, Washington where, earlier, he worked for several businesses and ran a horse farm with his wife. Bob loved poetry growing up and in school, but didn't really do any writing until after he retired and joined a creative writing class.Now, although he writes mainly for himself, he has self-published four collections of poems and numerous chapbooks used as Christmas presents for family and friends. His poems have also been published in a variety of journals.
†
†
†
jamvan:
How charming!
Posted 05/30/2023 04:12 AM
Lori Levy:
I agree with Larry. Love the opening lines.
Posted 05/25/2023 01:33 PM
David:
Love the mountains. Love the poem.
Posted 05/25/2023 11:35 AM
peggy.turnbull:
The Blue Ridge is a mystical place--the first time I saw it I felt that I stared back into time. Your poem brings back my own memories.
Posted 05/25/2023 10:38 AM
cork:
I love the blue in the photo.
Posted 05/25/2023 09:50 AM
Larry Schug:
The opening lines of this poem are stunning.
Posted 05/25/2023 07:33 AM
Joan Luther:
Just photographed the Blue Ridge at sunset a few days ago with CNPA. Your words inspire more views there!
Posted 05/25/2023 07:18 AM
wjblackley:
As hard as I can try, I can't see a rat but the poem is lovely and opened my eyes a little wider.
Posted 05/25/2023 06:48 AM