Save me from the purposeful life
the narrowed path of have to and should

Uncage me at the crossroads
Let the unmapped guide me

Kindle my dry wood in scarlet
Flame my horizons in sparkly orange

Unmask my whorls   my ridges
Let me savor all my seasons

Cast off my backpack of stones
Let chimes replace my chains

Allow my sharps   my broken chords
Unshackle me from forms

Let me leap like Solomon's gazelle
Dance like a Sufi Dervish

Unclamp my wings   untether me
Like Pegasus    let me soar


From gathering the harvest (Bellowing Ark Press, 2012).
Used here with permission.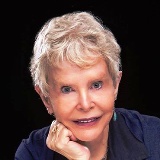 Mary Jo Balistreri was a concert pianist for most of her life, but in 2005 she began writing poetry after the death of her seven-year-old grandson. Poetry gradually helped her transform her grief into something resembling acceptance. Mary Jo's award-winning work is widely published and she is the author of four collections: Still, gathering the harvest, Best Brothers, and Joy in the Morning. In 2014, Mary Jo began writing haiku and haibun and, since then, has turned almost entirely to Japanese forms. Mary Jo divides her time between Wisconsin and Florida; learn more about her at http://maryjobalistreripoet.com/.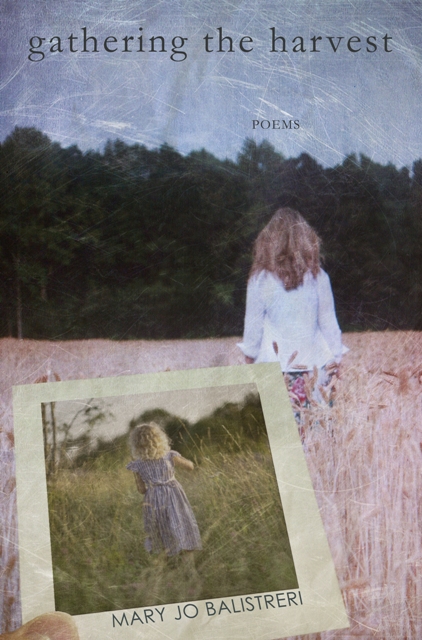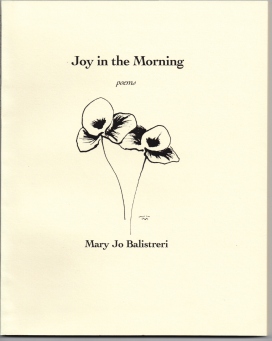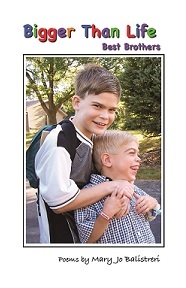 Anastasia:
The images of freedom are providing much-needed inspiration. Thank you, Mary Jo!
Posted 05/29/2023 12:10 PM
haikutec:
Wonderful poem and phrasing. Surely at some time we've all carried a "backpack of stones" like some punished Greek tragedy! Fantastic! Alan Summers founder, Call of the Page
Posted 05/29/2023 04:41 AM
Jancan:
Vividly descriptive and inspirational
Posted 05/28/2023 09:12 PM
Jo:
Dear Jayne Thank you for posting my poem, and fellow friends and poets, thank you so much for taking the time to write. What a joy to see all of you here today. Thank you.
Posted 05/28/2023 07:13 PM
Maribeth:
I have forwarded this to so many people. I feel like it's a poem we all need--so easy to get "chained" by our own lives--even when those lives are wonderful. I needed this wisdom.
Posted 05/28/2023 05:32 PM
tiddles:
Inspiring poem, Jo. It surely motivated me! Marilyn Zelke Windau
Posted 05/28/2023 03:47 PM
ejoella:
Jo, this is positively beautiful! You never cease to amaze. I especially love "Allow my sharps my broken chords Unshackle me from forms" Ethan
Posted 05/28/2023 02:32 PM
irenepoet:
Wow! I love the voice of this poet and her unique way with language. Says so much in so few words. Especially love "sharps...broken chords." Just beautiful!
Posted 05/28/2023 01:53 PM
paradea:
Love it!!
Posted 05/28/2023 01:37 PM
Lori Levy:
This is beautiful in every way, Jo. I think we're all soaring with you!
Posted 05/28/2023 01:24 PM
BJuhlmann:
Gramma kills it again with her amazing words. I love you and love this.
Posted 05/28/2023 01:01 PM
CamilleBalla:
I love this freeing prayer of becoming. In addition to its wings, its crafting is excellent. I will fly over to Mary Jos blog; thanks to you, Jayne. What a happy day!
Posted 05/28/2023 12:54 PM
pwax:
Amen!
Posted 05/28/2023 12:40 PM
Arlene Gay Levine:
Jo, you had me at "Uncage me at the crossroads"...a deep breath of wisdom and inspiration.
Posted 05/28/2023 12:29 PM
Lyric:
Beautiful! I like "let me savor all my seasons". Lovely message of living in the moment.
Posted 05/28/2023 12:28 PM
David:
An excellent message conveyed with wonderful imagery. Flame my horizons in sparkly orange. Outstanding. Thanks as well, Jayne, for sharing the link to Sharon Waller Knutson's new blog. Excellent poetry from you. I dont think anybody could read Last Laugh without a lump in their throat.
Posted 05/28/2023 11:34 AM
peggy.turnbull:
So beautiful, so rich in language. I will read this many times.
Posted 05/28/2023 11:31 AM
peggy.turnbull:
So beautiful, so rich in language. I will read this many times.
Posted 05/28/2023 11:30 AM
becky evans:
Beautiful poem! Thank you! May it be so for all of us! May we leap, dance and soar.
Posted 05/28/2023 11:21 AM
mszlyk:
So glad to see your poem up, Mary Jo!
Posted 05/28/2023 09:42 AM
KevinArnold:
Fun poem. I like the double or triple spaces used as a caesuramore interesting and open than dashes or even ellipsis.
Posted 05/28/2023 09:30 AM
Wilda Morris:
Beautiful poem, Jo! A great message so well expressed.
Posted 05/28/2023 08:55 AM
Michael:
Superb work, Jo, masterful depictions of life's vibrancy . . . painting pictures with words . . . instilling hope and grace . . . this is what the best poets do.
Posted 05/28/2023 08:46 AM
Larry Schug:
"Save, uncage, kindle, unmask, cast, allow, let, unclamp, untether"--the perfect verbs for petition. The fact that this prayer is not directed, at least not blatantly, at a "God" leaves a wide space for each reader's personal philosophy of spirituality to emerge.
Posted 05/28/2023 08:35 AM
gailcomorat:
Your poems always soar, Jo. I love this one.
Posted 05/28/2023 08:22 AM
Stephen Anderson:
What a beautiful poem of spiritual liberation!
Posted 05/28/2023 06:02 AM
paula:
Lovely. Onward!
Posted 05/28/2023 05:10 AM