If the light's just right,
I see the little tracks
in the wood of my desk
as if made by miniature bird feet,
impressions from the fisted controls
of my children doing homework,
numbers, colons, names, slashes,
schedules, carved calculations
and essays' end, secret messages
to friends impressed by pencil's nub.
I run my fingertips over the grooves,
gouges, glad for wood's softness,
my children's etched hopes,
hilarity, industry, love.


© by Jeff Burt.
Used with the author's permission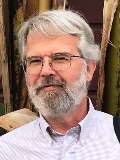 Jeff Burt lives on the Central Coast of California. He claims to have learned about never-ending energy from his grandchildren, and about perpetual motion opportunities from his Labrador; he is grateful for both. You can download Jeff's collection, Little Popple River and Other Poems, at his website, http://www.jeff-burt.com.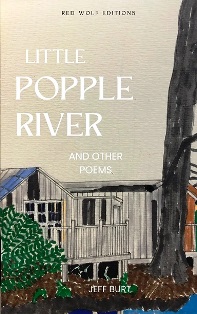 Anastasia:
A different sort of memory albumand one that changes all on its own!
Posted 06/14/2023 08:18 AM
jamvan:
lovely tactile reminiscence
Posted 06/13/2023 04:16 AM
liz dolan:
Love the details.
Posted 06/12/2023 10:50 AM
Jancan:
A lovely, descriptive, heartwarming piece!
Posted 06/11/2023 03:46 PM
Lori Levy:
Love the idea of these "little tracks."
Posted 06/11/2023 02:15 PM
KevinArnold:
Great fun, a word bouquet.
Posted 06/11/2023 09:23 AM
David:
Very nice. I love the sentiment and linking the scratches to miniature bird feet.
Posted 06/11/2023 09:08 AM
Wilda Morris:
Oh, yes. What we didn't know we would come to treasure!
Posted 06/11/2023 08:57 AM
Angela Hoffman:
It's always the small stuff!
Posted 06/11/2023 08:33 AM
Larry Schug:
Sometimes a person has to squint to see the miracles that surround us; the light must be just right.
Posted 06/11/2023 08:16 AM
PmReid:
Charming little poem!
Posted 06/11/2023 07:49 AM