I love red poppies! Imperial red poppies!
  Sun-worshippers are they;
Gladly as trees live through a hundred summers
  They live one little day.
I love red poppies! Impassioned scarlet poppies!
  Ever their strange perfume
Seems like an essence brewed by fairy people
  From an immortal bloom.
I love red poppies! Red, silken, swaying poppies!
  Deep in their hearts they keep
A magic cure for woe—a draught of Lethe*—
  A lotus-gift of sleep.
I love red poppies! Soft silver-stemmed, red poppies,
  That from the rain and sun
Gather a balm to heal some earth-born sorrow,
  When their glad day is done.


This poem is in the public domain.

*In Greek mythology, a river in Hades that caused forgetfulness in those who drank its water.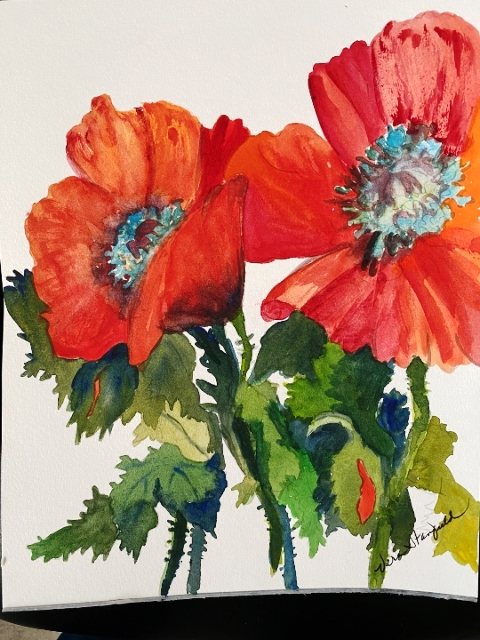 Painting by Vera Stanfield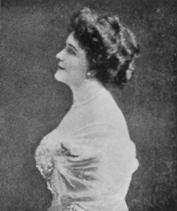 Virna Sheard (1862 - 1943) was a Canadian poet and novelist. She often used nature as a theme for her work.
Jo:
I especially like the painting. What a vibrant rendering of the poppies. Such talented sisters, you and Vera. Thank you for the lovely poem and painting today.
Posted 08/17/2023 12:10 AM
EDELINE:
Francis EDELINE : One may celebrate poppies as joyful and optimistic symbols, but the fundamental ambiguity of symbols is also there. See f.i. these lines by the Belgian poet Arthur Praillet: "Pivoines, coquelicots, roses sanglantes qui s'ouvrent comme des coeurs dchirs." Unofficial translation: " peonies, poppies/ bleeding roses that split open / like torn hearts."
Posted 08/16/2023 12:41 PM
Lori Levy:
Yes, beautiful painting and poem.
Posted 08/16/2023 12:39 PM
Anastasia:
Wonderful pairing of painting and poem! Lovely work by both artists!
Posted 08/16/2023 12:28 PM
cork:
Opium!
Posted 08/16/2023 10:34 AM
Michael:
Lovely creation, Vera . . . and the poem; great fit. 19th century poets, so good with rhyme and cadence. Almost a lost art. Thank you, Jayne and Vera.
Posted 08/16/2023 09:01 AM
Larry Schug:
I live the repetition of the entrance to this poem. It is almost enough when paired with the painting. Of course, the entire poem brings more to the reader, more depth more discovery with every reading, plus it encompasses all the senses. It's a perfect of why a poem,like a song, is new every time it is presented.
Posted 08/16/2023 08:50 AM
Darrell Arnold:
I forgot to mention how truly beautiful the painting is. What a great matchup!
Posted 08/16/2023 08:31 AM
Darrell Arnold:
I love the detective work I get to do while reading many of these poems. It rhymes. Hmmmm, that's old school. "A draught of Lethe." Where did that word come from? Oh, there it is at the bottom. Public Domain. Greek Mythology. A blast of brilliance, about a blast of brilliance, written by an educated woman of the past. I love it it all.
Posted 08/16/2023 08:30 AM
David:
Nice poem and a beautiful painting!
Posted 08/16/2023 07:53 AM