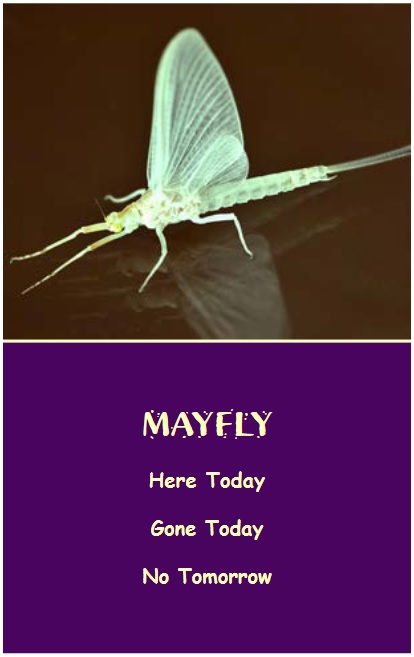 From Seeing the There There (Word Galaxy Press. 2023).
Used here with permission.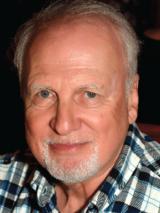 David Alpaugh was born in New Jersey, but now lives in the San Francisco, California Bay area. His poems and essays have been widely published  in journals and anthologies, including the Dana Gioia-edited California Poetry from the Gold Rush to the Present.  David's most recent book, Seeing the There There, is a collection of 89 poems and images full of humor and surprises. A finalist for Poet Laureate of California, David teaches poetry for the University of California Berkeley Extension and the Osher Lifelong Learning Institute. Learn more about him at www.davidalpaugh.com.
Anastasia:
Terrific combination of words and images!
Posted 08/29/2023 02:35 PM
Lori Levy:
Brief, but powerful.
Posted 08/27/2023 03:27 PM
Jancan:
A bit of witty realism
Posted 08/27/2023 03:22 PM
David:
Very clever. Mayflies can drive you crazy if youre in the wrong place at the wrong time!
Posted 08/27/2023 09:50 AM
Tom Sharpe:
Can be said of so many things including presidential flash cards.
Posted 08/27/2023 08:34 AM
Wilda Morris:
So true!
Posted 08/27/2023 08:19 AM
Darrell Arnold:
I'm laffin'!
Posted 08/27/2023 08:04 AM
Joanna Zarkadas:
I love the simplicity of these 3 lines! A perfect reminder to live in the moment.
Posted 08/27/2023 07:56 AM
Jane H Fitzgerald:
Just like us, so live well today.
Posted 08/27/2023 05:19 AM