There are days when nothing works.
Not forgiveness, not gratitude, not
even an excursion into the silence,
inside, which currently sports a
"Do Not Disturb" sign.
 No, nothing works.
Quirks and quandaries cut
like knives while the dismal
drone of the daily quotidian
beats a bad rhythm
in your fragile heart
yearning to stay present,
accepting…well,
like I said –
it doesn't work.
Yet amidst the sludge of such
dark sky thoughts, twirling your
life round to the ground like the
spiral of a falling feather, you
sense a nudge, happen to look up
 and see that pot of marigolds,
you know, the ones you planted
in the hopes that the sun of
their faces would shine you
back to the bright side of now…
 and it does.

 
This poem first appeared at the 3rd-Place Winner in the 2016 Spirit First Poetry Contest.
Used here with permission.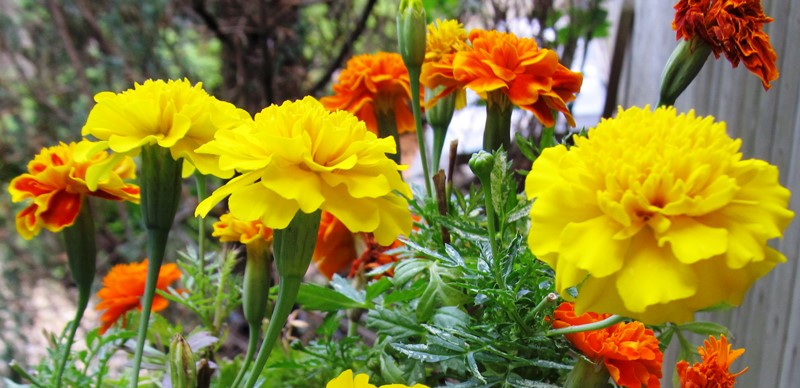 Photo credit: Alan Levine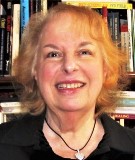 Arlene Gay Levine is an award-winning poet, author, and educator who lives with her husband in New York City. Her prose and poetry have been published in The New York Times, more than 30 anthologies, and in numerous literary journals. Arlene is the author of 39 Ways to Open Your Heart: An Illuminated Meditation (Conari Press,) and Movie Life (Finishing Line Press). Learn more about her at http://www.arlenegaylevine.com.
Wilda Morris:
Nice optimistic ending!
Posted 09/05/2023 09:57 AM
Jo:
Posted 09/04/2023 06:59 PM
Jancan:
You have used vividly descriptive figures of speech to bring us from very low in spirit to very high.
Posted 09/03/2023 08:18 PM
KinVT:
Amen. Thank you!
Posted 09/03/2023 08:03 PM
Arlene Gay Levine:
My thanks, YDP friends, for your kind words!
Posted 09/03/2023 05:32 PM
Lori Levy:
Beautiful and insightful.
Posted 09/03/2023 04:21 PM
mark zimmermann:
Thanks for the poem about these natural wonders. Nice touch with the internal rhymes and off-rhymes. Flower power!
Posted 09/03/2023 03:02 PM
Judy:
So true, Arlene, there is just something so wonderful about marigolds!
Posted 09/03/2023 02:43 PM
bruceniedt:
Something about flowers... what an ulitmately uplifting poem. Thank you.
Posted 09/03/2023 10:31 AM
Joan Luther:
Their faces.if her name were Marigold, she would shine more brightly. Lovely poem!
Posted 09/03/2023 10:21 AM
HazelGrammie:
Love!
Posted 09/03/2023 10:16 AM
Victoria:
Oh, I just love this. I know all about those days when nothing works.
Posted 09/03/2023 09:36 AM
joecot:
Yep.
Posted 09/03/2023 09:06 AM
Darrell Arnold:
These are pretty heavy thoughts, Arlene, but nature can sure brighten our heart. I seldom have dark days. I don't believe in them, but, the other day, in the midsts of heavy thoughts, there was a Monarch butterfly on a late blooming lilac bush, flitting from cluster to cluster. My mood immediately changed, and I thanked God for it.
Posted 09/03/2023 08:32 AM
Larry Schug:
I love marigolds. I love this poem.
Posted 09/03/2023 08:08 AM