Heirlooms planted 
more than forty years ago 
to celebrate this home,
I still tend them. 
For their brief season,
beige and burgundy blossoms
fill my largest vases.

After a storm 
dozens lie ravished 
on the lawn.

Harvesting the fallen
to liven my bouquets,
I trade bare stalks for full,
rearranging, clip spent flowers.
New blooms cleave 
to their withered sisters, 
as the living 
cling to the dead,
and I must gentle them away
under the mute scrutiny 
of fresh yellow tongues.
This poem first appeared in U.S. 1 Worksheets (Vol. 53, 2008).
Used here with the author's permission.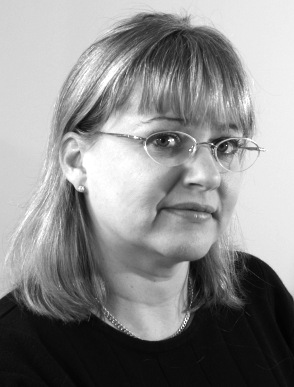 Kathe L. Palka is the author of two chapbooks of free verse and is an active member of the U.S.1 Poets' Cooperative. Kathe also writes in the Japanese forms of haiku and tanka. Her poems have appeared in many online and print publications. She lives near Flemington, New Jersey, with her husband of 27 years, their two sons, and her beloved German Shepherd, Jetta. An avid gardener, she enjoys wandering the parklands of her native state whenever time permits. Learn more about her at www.kathepalka.com or at her Haiku Foundation webpage.
wendy morton:
our own brief season, a powerful metaphor, these irises.
Posted 03/29/2011 11:37 AM
dotief@comcast.net:
I love "gentle them away." Nice.
Posted 03/29/2011 08:04 AM