An excerpt

Robins in the tree-top,
Blossoms in the grass,
Green things a-growing
Everywhere you pass;
Sudden little breezes,
Showers of silver dew,
Black bough and bent twig
Budding out anew;
Pine-tree and willow-tree,
Fringed elm and larch,—
Don't you think that May-time's
Pleasanter than March?


This poem is in the public domain.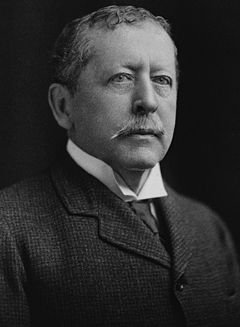 Thomas Bailey Aldrich (1836 – 1907) was a poet, novelist, short-story writer, and editor. Born in New Hampshire but raised in New Orleans, he started writing as a teenager and moved to New York after the death of his father. While working for his uncle, he began publishing stories and poems, and became friends with a circle of other young poets and writers which included Walt Whitman. Successful in all genres, Thomas worked as a war correspondent for a time, then returned to New York to work as a magazine editor. Ultimately, he ended up in Boston as editor of Atlantic Monthly.Thomas was greatly admired for his talent during his lifetime and inspired many other successful writers, including Mark Twain--who supposedly drew his inspiration for Tom Sawyer from Thomas' novel, Story of a Bad Boy.
Anastasia:
So much to enjoy about the month of May, and so well-described in this poem!
Posted 05/18/2022 11:36 PM
Janet Leahy:
Yes I agree May is more hopeful than March. This poem is fun to read with the great rhythm.
Posted 05/18/2022 01:10 PM
Wilda Morris:
This poem gave me a big smile! Thanks for sharing this poem, Jayne.
Posted 05/18/2022 10:06 AM
cork:
I swung to the rhythm as I read each line.
Posted 05/18/2022 09:22 AM
Larry Schug:
One thing I love about poetry is that you can substitute "pleasanter" for the grammatically correct "more pleasant." A poetic license" renews itself automatically every time you touch pen to paper or fingers to keys.
Posted 05/18/2022 08:49 AM
Darrell Arnold:
I like the poem. I agree that May is "pleasanter than March." I very much appreciate Jayne's biographical history lessons about folks of our ilk. These presentations make me want to turn on my computer every morning.
Posted 05/18/2022 08:38 AM
Joan Luther:
Wonderful rhythm! The authors history inspires me to read Story of a Bad Boy. Interesting to know the possible story behind Tom Sawyer!
Posted 05/18/2022 07:34 AM