Anyone can see them, all the cliques
of stars. I look up, then down as I open
the Sears telescope's tripod, glimpse a fanlight
of quarter moon skimming the river by Egan's
Creek Ballfield, look at my hands, while crickets
sing their chirping monotony. I want to see
Saturn tonight, before a cloud of mosquitoes
sees me in the moonlight, penetrates the OFF!
moistened by sweat. Scanning, aiming,
face flush with lucky dilettante surprise,
I find it, alone, wearing its miracle of rings.


© by Steven Croft.
Used with the authorís permission.

†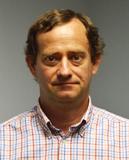 Steven Croft is an Army veteran who lives on a barrier island off the coast of Georgia. He works for The Marshes of Glynn Libraries, named after Sidney Lanier's famous poem. Steven is the author of three chapbooks, Coastal Scenes and Moment and Time (The Saltmarsh Press), and New World Poems (Alien Buddha Press).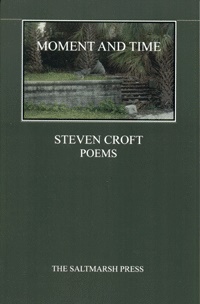 Wilda Morris:
"Cloud of mosquitoes" - that's a good phrase!
Posted 08/06/2022 08:42 AM
jamvan:
Love 'cliques of stars' and 'chirping monotony' - so evocative
Posted 08/05/2022 03:56 AM
Anastasia:
Saturn's "miracle of rings" is one of those perfect phrases one finds in poems!
Posted 08/04/2022 10:16 PM
Lori Levy:
Great details bring this experience alive.
Posted 08/03/2022 04:25 PM
paradea:
What good is a poem if it doesn't create emotions, good or bad!! Love this poem!!
Posted 08/03/2022 11:45 AM
mlufk829:
Did not like the feeling a "cloud of mosquitoes" or "sweat" gave me, but the poem was relatable and otherwise very enjoyable.
Posted 08/03/2022 11:35 AM
Surprise Reading Teacher:
Love: wearing its miracle of rings. That's exactly how I felt when I saw Saturn through a telescope in 7th grade. Wow! Amazing that we can see that.
Posted 08/03/2022 11:12 AM
cscoville:
I love the line, "face flush with lucky dilettante surprise". The reader shares that feeling with the poet.
Posted 08/03/2022 10:42 AM
maryricketson311@hotmail:
First line draws me in, then the careful craft of details. Then, "I want to see Saturn tonight" involves me and I want to see too. Perfect ending too. I really like this poem.
Posted 08/03/2022 09:27 AM
Larry Schug:
I feel like I'm inside this poem, right there where even a cloud of mosquitos can't diminish this experience and the sense of wonder it carries. If more people could share this experience we'd all be better off.
Posted 08/03/2022 08:02 AM
Joan Luther:
First, THANK YOU for your service! Second, reading this multiple times and this feeling of fireflies keeps popping into the skies.
Posted 08/03/2022 06:55 AM
Rob:
Lovely poem and scene, and, in your bio, thanks for pointing out Lanier's poem, one I hadn't read before but will now!
Posted 08/03/2022 06:38 AM
paula:
"miracle of rings"--great!
Posted 08/03/2022 06:16 AM