I spoke to a lizard today, softly.
The lizard listened, splayed
against the wall by my front door.
I delayed my entrance in favor of
an intimate moment with life
like and unlike mine.
The lizard stayed still,
lifted its head, moving it
occasionally side to side
with eyes meeting my eyes.
So green, when all the many I see
in my yard are mostly brown,
so beautifully bright and green
I had to praise the lizard's color,
almost cooing to this creature, willing
to listen, not scurrying away.
It didn't seem alarmed
and I was happy
to think it liked my soft-spoken
attention. I was the first to interrupt
our rendezvous, moving slowly
to open the door. I saw the lizard remain,
still declining a hasty retreat,
so green, perfectly formed,
tiny feet, hands thin-fingered gracing the stucco wall,
pinpoint eyes black and shiny, on me––for a moment
I fell in love.


© by Jacquelyn Shah.
Used with the author's permission.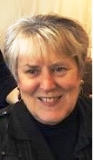 Jacquelyn "Jacsun" Shah describes herself as a pacifist and iconoclast. With degrees in English literature and creative writing/poetry (A.B., M.A., M.F.A., Ph.D), she is the author of one chapbook and one full-length book, and her poems have appeared in various journals. Jacquelyn says she loves what's quirky or surrealistic in literature, as well as in life. As an older writer, she's always looking for publications whose commitment to considering "marginalized voices" includes those that are senior. Jacquelyn's beautiful Persian cat Eliot (named for both novelist George Eliot and poet T. S. Eliot) died recently at age 19 years, 4 months––very old for a Persian; she now has a new calico cat, Zadie Quinn, who lives with her in Houston, Texas.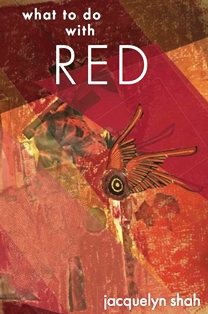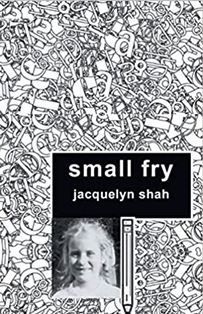 Wilda Morris:
A lovely encounter with nature, well-told. I had a similar encounter with a ground squirrel a couple of days ago.
Posted 08/22/2022 08:54 AM
Anastasia:
Taking time to really see another being, to acknowledge it, is refreshing and deepening.
Posted 08/21/2022 02:47 PM
Lori Levy:
Beautiful poem, full of peace and appreciation.
Posted 08/21/2022 01:04 PM
cork:
Gecko green, green, green!
Posted 08/21/2022 10:06 AM
edulemba:
Considering my nickname has at times been "Lizard" (Elizabeth > Liz > Lizard), I especially love this poem - and lizards! Thanks for the nature respite. :)
Posted 08/21/2022 08:53 AM
Sharon Waller Knutson:
I relate to this poem because I feel like lizards are sacred and I am honored to be in their presence. One day I woke up to see a lizard on the wall near me and spoke softly to him and he reacted just like Jacquelyn describes: "The lizard stayed still, lifted its head, moving it occasionally side to side with eyes meeting my eyes. So green,"
Posted 08/21/2022 08:46 AM
Larry Schug:
A moment of the natural Grace that surrounds us if we only pay attention. Well said, Jacquelyn!
Posted 08/21/2022 08:45 AM