Variegated vistas
Around every bend in the road--
Violet, pink, orange,
Arid, bumpy, dusty...
Thoughts of covered wagons
As we float along in our Mercedes,
Enjoying all the comforts.


© by Lynn Mergen.
Used here with the authorís permission.
†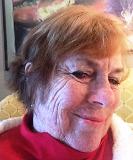 Lynn Mergen has been writing for years, but she didnít begin seriously studying the craft until a few years ago. She grew up in California but moved to Colorado to attend college, where she met the love of her life. Home is now in Evergreen, but they have traveled to many interesting places over the years. Lynn enjoys painting, entertaining, her grandchildren, and† laughing with family and friends. Her work has appeared in two anthologies.
†
Wilda Morris:
We don't know how good we have it, do we! My grandmother traveled from Kansas to Arkansas as a child, and by airplane from Iowa to New York as a senior citizen. A lot of change in not so many generations. An excellent poem.
Posted 08/29/2022 10:04 AM
Lori Levy:
Interesting perspective.
Posted 08/28/2022 12:01 PM
cork:
I love the alliterative opening line and the contrast between the covered wagons and the Mercedes.
Posted 08/28/2022 10:38 AM
Janet Leahy:
Great title as we approach the season of floating colors.
Posted 08/28/2022 08:59 AM
Joan Luther:
When picking wild raspberries, I wonder the same: what would pioneers have seen back then; were they as sweet; would the birds feathers have been the same hue of blue?
Posted 08/28/2022 07:42 AM