Your life stretched like the South Dakota plains
as you rode with your circuit preacher husband
through a shifting horizon.
When I knew you in your unpainted shack,
Grandpa was dead. Four of your seven children
lay beside him.
You were old and almost blind. I was ten.

I came to your house every day,
unraveled the strands of your long life.
On the threadbare rug in front of you,
I wrote your stories down, asked questions,
saw myself
as a writer.
When you tired you'd ask me to play the piano.
Untuned, with missing keys, it sounded awful
to my ear, but glorious to you.
              Keep playing, you'd say,
so we struck a bargain: you'd continue to sift
through the past, and I'd bring music.

Sometimes, I'd come earlier to watch you
make sugar cookies, wondered how you could
bake without sight.
You taught me to see with my hands. If
the texture felt thin, it needed flour, too thick,
it needed milk. When the dough was ready
to shape you said to me
              Close your eyes. Let the dough sing to you.

You taught me how heat has different
smells as it rises. I learned to sense when the oven
was hot enough, when the cookies were done.
I was afraid to take them from the oven but you
knew your hot pads and trays, the magic
of not getting burned.


From gathering the harvest (Bellowing Ark Press, 2012).
Used here with permission
.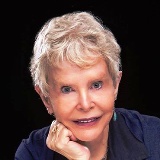 Mary Jo Balistreri was a concert pianist for most of her life, but in 2005 she began writing poetry after the death of her seven-year-old grandson. Poetry gradually helped her transform her grief into something resembling acceptance. Mary Jo's award-winning work is widely published and she is the author of four collections: Joy in the Morning, gathering the harvest, Still, and Best Brothers. In 2014, she began writing haiku and, since then, has turned almost entirely to Japanese forms. Mary Jo divides her time between Wisconsin and Florida; learn more about her at http://maryjobalistreripoet.com/.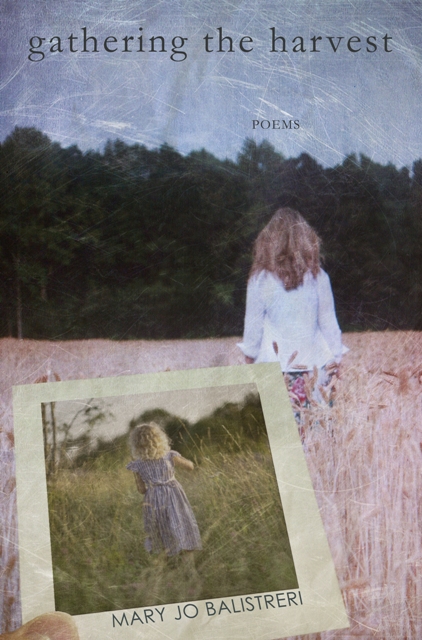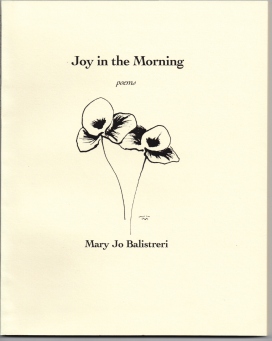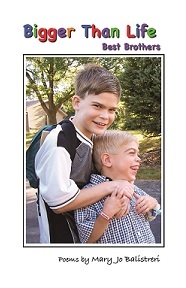 Jo:
Thank you for writing--It feels so good that you took the time from busy days to comment. Jo
Posted 09/12/2022 08:26 PM
Arlene Gay Levine:
Moving and spiced with wisdom, both from you and your Gramma Belle.
Posted 09/12/2022 01:42 PM
Lori Levy:
This is beautiful, Jo. Such a tender and unique tribute to your great grandma and to the special relationship you had with her.
Posted 09/12/2022 01:23 PM
CamilleBalla:
Ditto to Mary Lous comment. What a beautiful way you unraveled the threads of previous generations while you so warmly affirmed one anothers lives. A huge blessing for both of you. Thanks for sharing with us.
Posted 09/12/2022 12:39 PM
Mary Lou Nicoletti:
Wonderful poem. How lucky you are to have been wise enough at 10 to value your great grammas stories. Thank you for sharing this with us.
Posted 09/12/2022 10:19 AM
paradea:
Great!!!
Posted 09/12/2022 10:19 AM
Michael:
Such a touching, poignant poem, Jo. This is a clinic in craftsmanship. Thank you.
Posted 09/12/2022 09:35 AM
TheSilverOne:
What a gift to be allowed to spend this time with your grandmother! Beautiful ~~Doris B
Posted 09/12/2022 09:14 AM
plgoodman:
Love this Jo. Its just right. Hits the heart without being overly sentimental. We can feel her with you!
Posted 09/12/2022 09:13 AM
Kay N. Sanders:
Your poem sings to me, Mary Jo. I love these lines: "unraveled the strands of your long life. On the threadbare rug in front of you,"
Posted 09/12/2022 08:51 AM
Wilda Morris:
Another beautiful poem, Jo! Thanks for sharing it. Susan Moss told me to tell you she doesn't have her password here in Wisconsin, but wanted to say how charming the poem is.
Posted 09/12/2022 08:30 AM
Angela Hoffman:
Such a beautiful bond with your grandmother and mentor! I too am envious of this relationship.
Posted 09/12/2022 08:25 AM
NormaB:
Wonderful story! Let the dough sing to youhow beautiful!
Posted 09/12/2022 08:19 AM
Larry Schug:
What a story and so wonderfully told. Full of life lessons.
Posted 09/12/2022 08:17 AM
Sharon Waller Knutson:
I absolutely love this intuitive wise poem. It is so creative and well crafted beginning with the title: A Letter to Great-Gramma Belle. The first stanza drew me in and set the stage for the words of wisdom that follow. I love the lines where the almost blind grandmother teaches the ten-year-old speaker how to use her senses in baking cookies. My favorite line is: "Close your eyes. Let the dough sing to you."
Posted 09/12/2022 08:14 AM
Joan Luther:
Refreshing memories are the best! Thank you for sharing the moments with your great grandmother; I didnt have that honor.
Posted 09/12/2022 08:13 AM
paula:
What great memories. The joy of family. Lovely.
Posted 09/12/2022 05:10 AM