What can be said in New Year rhymes,
That's not been said a thousand times?

The new years come, the old years go,
We know we dream, we dream we know.

We rise up laughing with the light,
We lie down weeping with the night.

We hug the world until it stings,
We curse it then and sigh for wings.

We live, we love, we woo, we wed,
We wreathe our prides, we sheet our dead.

We laugh, we weep, we hope, we fear,
And that's the burden of a year.


This poem is in the public domain.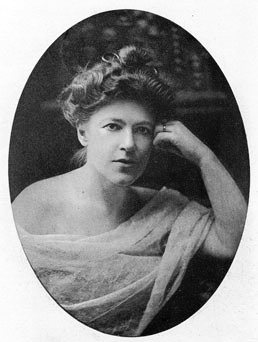 Ella Wheeler Wilcox (1850-1919) was a popular and prolific poet. Published and lauded before she even graduated from high school, Ella preferred to write happy, upbeat poetry and was much beloved for it. More than a dozen of her poems are included in the book, Best Loved Poems of the American People (Doubleday, 2008). The familiar saying, "Laugh and the world laughs with you, weep, and you weep alone. . ." comes from her best-known poem, "Solitude." A morally strong and spiritual person, Ella believed that her purpose on earth was to practice kindness and service. Read more about her here.
paradea:
I absolutely love this poem!! Thanks, Jayne and Happy New Year to you, and all reading here today!!!
Posted 12/29/2022 10:11 AM
Larry Schug:
"We know we dream, we dream we know." Four simple words on which one could meditate a lifetime. Just amazing.
Posted 12/29/2022 09:16 AM
Jancan:
Reality, skillfully and expressively told in couplets
Posted 12/29/2022 08:59 AM
Wilda Morris:
Truth!
Posted 12/29/2022 08:46 AM
pwax:
This poem says it all. Thanks again, Jayne. Have a Happy, Healthy 2023!
Posted 12/29/2022 08:42 AM
Darrell Arnold:
What awesome talent! What wonderful work! A poetry teacher could fill one entire lecture with all the magic Ella has performed here. I'm copying this one for my own collection of other people's poetry. Thank you, Jayne, immensely.
Posted 12/29/2022 08:14 AM