Tonight a year ends.
Some will see it out tooting and hollering.
Not us.
My wifeís already in bed
and Iíll join her there soon.
Were it not for this poem
Iíd be in my armchair reading,
my eyelids succumbing to gravity,
and my head may yet be on its pillow
before the clamorous hour.
†
Suppose there were no years.
Would anything be different?
We think important things have ended and begun
when itís only a matter of digits on a calendar,
perhaps some resolutions,
largely to be unfulfilled,
or the earth beginning
another of its innumerable circuits around the sun.
†
The world doesnít stop at midnight
like a train changing engineers.
Thereís no bump in the road of time.
The scene hasnít changed.
The characters remain the same.
The play goes on as before.
Dramatic climax is no more likely
at this moment than any other.
There isnít even an intermission.
A foot raised at the end of one year
comes down the next
with no pause in between.
†
But, as the planet circles its star,
at a certain point in its orbit
where itís arbitrarily said to have started,
humans bellow and hug their fellows,
as if this carousel hadnít gone around
a few billion times before.


© by Richard Greene.
Used with the authorís permission.
†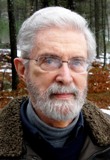 Richard Greene began writing poetry in the 8th grade, inspired by the opening lines of Longfellow's "Evangeline"—"This is the forest primeval. The murmuring pines and the hemlocks / Bearded in moss and in garments green, indistinct in the twilight"—which he was required to read in class. In college, after a classmate deemed Richard's rhyming poem "trite," he stopped writing until, a couple of years later, a class with Henry Rago, subsequently editor of Poetry magazine, inspired him to resume his efforts. But poetry fell by the wayside for almost forty years as a busy career in international development consumed his life. As retirement approached, however, Richard's dedication to poetry returned; he has since published three chapbooks: The Broken Guitar: Poems of War; Becoming Old: Poems of Aging; Painting with Words: Landscapes in Verse; and one full -length collection, To Talk of Many Things: Selected Poems. Richard, who lives in Nyack, New York, shares a "poem of the week" with anyone interested; get on his mailing list by requesting it at greeneplace@gmail.com.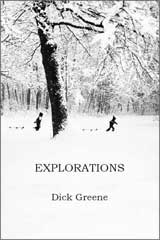 Wilda Morris:
I love this poem. My husband, who is not a big lover of poetry, got a good laugh from it, too.
Posted 01/03/2023 06:29 PM
Larry Schug:
I am intrigued by what I might call the metaphysics of this poem. I have long been fascinated by the concept of time and how it's perceived.
Posted 12/31/2022 05:38 PM
cork:
Is there anything new under the sun?
Posted 12/31/2022 11:07 AM
Angela Hoffman:
Always love a poem by Richard!
Posted 12/31/2022 08:43 AM