What a relief -
after the tension
of not wanting to offend
non-believers with a greeting
of Merry Christmas;
not wanting to invoke the wrath
of rabid believers
with a wish for Happy Holidays -
to have the chance to offer
greetings on a holiday we can
all agree on,
supported by the reality of the calendar.
 
So on my walk today
it was Happy New Year!
to young and old alike,
without the fear of offense.
And the old were truly happy
to see the arrival of another year,
and the young were all good natured enough
to accept the greetings of a stranger
who was offering on this freezing, windy day
wishes that, at least,
were warm.


Š by Pat Brisson.
Used with the author's permission.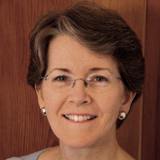 Pat Brisson is a former elementary school teacher, school librarian, and reference librarian in a public library. She has been writing picture books and easy-to-read chapter books for almost thirty years and has received the N. J. Governor's Volunteer Award in Human Services for her philanthropic work. Pat lives in Phillipsburg, New Jersey; learn more about her at www.patbrisson.com.
 
Wilda Morris:
Good way to look at it!
Posted 01/03/2023 06:25 PM
Jancan:
Thoughtful, realistic piece
Posted 01/01/2023 11:08 PM
Lori Levy:
Like the contrast of the warm wishes on a freezing day.
Posted 01/01/2023 03:15 PM
paradea:
"invoke the wrath of rabid believers" What strong words you use to describe faith-filled Christians. Much stronger than "offend non-believers". Why??
Posted 01/01/2023 12:55 PM
cork:
The ASL sign for today is "New Year" at handspeak.com.
Posted 01/01/2023 11:24 AM
peggy.turnbull:
I have definitely felt the same and am again grateful to celebrate the new year.
Posted 01/01/2023 10:21 AM
Joan Luther:
Warm wishes: Happy New Year!
Posted 01/01/2023 08:33 AM
Nabby Dog:
What a wonderful "first gift" of 2023. Its message is a treasure to behold as we wake to a New Year.
Posted 01/01/2023 08:08 AM
mail@schoolbusmart.com:
Happy new year! Randy Mazie
Posted 01/01/2023 07:29 AM