Finally
I rise from the blue wingback chair,
put away the holly centerpiece,
its red candle dwindled and spent.

I remove the lace tablecloth,
shake out the memories--the favorites
floating through delicate threads.

Vigorously I wipe the table,
affirming the slowdown
is passing--has passed--is over,

I dress the trestle table
with fresh oranges cradled in milk glass.
Again I glance at the gold mesh sleigh
still carrying cards, wishes
for all that is good. I

jump into a new year--
it's time--the Three Kings
have come and gone!
...a woman of wisdom
has come to stay.

I skip over resolutions
and go for my dream.


From Simple Awakenings (Linebyline Press, 2010).
Used here with permission.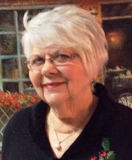 Camille A. Balla lives in suburban Chicago. The author of Simple Awakenings, a chapbook that spans the seasons of the year, her poetry has appeared in local and national publications as well as on the Internet and in greeting cards and gift items. Camille is a life-long learner whose interest in spirituality and personal growth inspires her poetry. Other interests include digital photography, creating greeting cards for family and friends, trying out new recipes, collecting inspirational and motivational quotes, and sharing her poems at 'open mics'.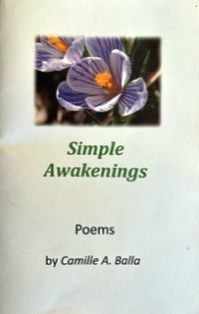 Lori Levy:
I agreegreat last stanza.
Posted 01/09/2023 01:35 PM
Anastasia:
That last verse is exactly what I needed to hear! Thank you, Camille!
Posted 01/09/2023 01:22 PM
Wilda Morris:
What a beautiful poem, Camille!
Posted 01/09/2023 09:44 AM
Angela Hoffman:
skip over resolutions and go for my dream!
Posted 01/09/2023 09:03 AM
Jancan:
I LOVE this poem!
Posted 01/09/2023 08:47 AM