In profound silence,
save a flock of birds upon the wing,
light replaces absence,
like a receding tide
revealing oysters
to chatty shorebirds. †
What was once merely promise
flows into the eyes with abandon,
reality riding the burgeoning wave.
Shadows shift
as cordgrass bends to the currentís will
drawn by the moon's
unseen embrace of water.†††† †
Blues and greens accept their destinies
standing shoulder to shoulder
at the birth of this new day.
Beside the water
image and illusion
coexist.
Here, in this borderland,
where states of matter mingle,
time's passage, like this dawn,
is fixed within one's memory
like an insect
trapped in amber.††††††††††††††††††††††††††††††††††††††††††††††††††††††† †
It is morning.


© by Kent Reichert.
Used here with the authorís permission.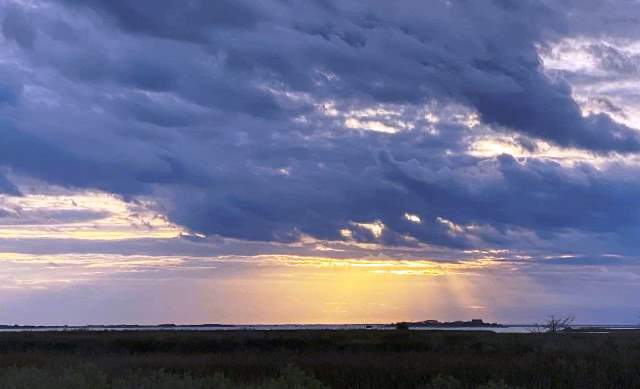 Photo credit: Chris Almerini
†
†
†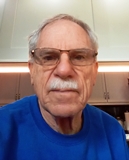 Kent Reichert, a native of Southern California, has been a lifelong educator. He has spent the last 50 years living in the North Carolina piedmont. Currently, Kent and his wife live among trees in the last house at the end of a road overlooking a lake, where he passes the time with photography and writing. His poems have appeared in a variety of publications.
Anastasia:
A lovely poem to start the day! Thank you, Kent!
Posted 02/26/2023 04:07 PM
Jo:
Beautiful poem.
Posted 01/27/2023 11:49 PM
Lori Levy:
Beautiful images.
Posted 01/27/2023 05:20 PM
PmReid:
Lovely lyrics. Captures life by the water entirely.
Posted 01/27/2023 05:10 PM
plgoodman:
So many lovely images, tastefully blended with keen observations.
Posted 01/27/2023 10:07 AM
Michael:
Nicely done, Kent. Great match between poem and image. Congratulations.
Posted 01/27/2023 09:13 AM
Joan Luther:
Just moved to NC but anyone anywhere can appreciate your words anytime.
Posted 01/27/2023 07:56 AM
Larry Schug:
A poem to be read again and again, each reading brings new insight.
Posted 01/27/2023 07:34 AM
paula:
Lovely poem; lovely image.
Posted 01/27/2023 05:49 AM