Look, we know, we understand, we're not your favorite veg;
tomatoes, corn, and broccoli all seem to have the edge.
It's hard to pump excitement up for silly little cabbage,
but give us half a chance, don't just throw us in the gabbage!
All you need's a recipe to be your kitchen guide,
then meet us in the middle; we may get you on our side!
Saute us in some olive oil or butter―now you're shakin'―
and just for extra measure, you can add some chopped-up bacon!
(All right, then, you can double up the bacon if you wish.)
Toss in some fresh minced garlic for an aromatic dish!
Or stick us in the oven for that extra crispy finish―
perhaps then we'll move up your list: you'll like us more than spinish!
May we suggest a favorite wine? A Chardonnay will suit,
and we know you'll be content, 'cos grape's your favorite fruit!
So raise a toast to us wee sprouts, enjoying a revival,
and cook a bunch of us (with bacon) for your friends' arrival!


© by Bruce W. Niedt.
Used with the authorís permission.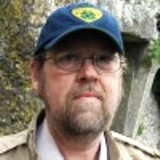 Bruce W. Niedt is an award-winning, widely published poet and retired "beneficent bureaucrat." Father of four and grandfather of three, he lives with his "incredibly patient wife" in southern New Jersey. Bruce has recently published two new books: his first full-length collection of poetry, The Bungalow of Colorful Aging, and a chapbook, Knit Our Broken Bones. Learn more about him at bniedt.blogspot.com.
Adriana:
Amusing tribute to my favorite vegetable - steamed and eaten with mustard. The cartoon on my wall is so outdated: some cows saying to a fairy godmother "We would like to be genetically modified to taste like brussels sprouts."
Posted 02/09/2023 12:37 PM
paradea:
Hahahahahahaha!! Great!!
Posted 02/01/2023 12:18 AM
Wilda Morris:
Clever! You've convinced me. I love the spelling variations.
Posted 01/31/2023 05:25 PM
Lori Levy:
Well done!
Posted 01/31/2023 02:39 PM
CamilleBalla:
I like that this poem is in the voice of the sprouts and how they like to rhyme their lines.
Posted 01/31/2023 01:15 PM
cork:
I have always loved those little cabbages and would love to visit Brussels.
Posted 01/31/2023 09:45 AM
tkelly424:
Great work Bruce! You are indeed a chef with words! And yes, grape is a favorite fruit!! Tom Kelly
Posted 01/31/2023 09:39 AM
Darrell Arnold:
I like your Seussian creative spelling -- gabbage, spinish -- to create true rhymes. Clever, effective, and funny. I too, was once a bureaucrat, until I realized I was exercising abusive power over honest, hard-working Americans. I saw the light and became one of them.
Posted 01/31/2023 08:49 AM
Sharon Waller Knutson:
Love this uplifting musical sonnet which made me crave brussel sprouts baked in garlic and olive oil. The catchy title drew me in and the first lines hooked me:Look, we know, we understand, we're not your favorite veg; tomatoes, corn, and broccoli all seem to have the edge. It's hard to pump excitement up for silly little cabbage, but give us half a chance, don't just throw us in the gabbage!
Posted 01/31/2023 08:42 AM
mail@schoolbusmart.com:
Fun! Randy Mazie
Posted 01/31/2023 08:16 AM