Fifty-two days of grey skies
and not even a bath in my
"nature light" can strip the
dark film from my skin.
 
So I begin walking through air so
thick its frozen scent has fallen
onto the oak leafed soil, and
end up at the local woods.
 
Here the copper beeches dance, arms
branched and strong enough to hold
their latte-colored leaves through
the muscular angst of February.
 
They are ballerinas with
silver tights and ginger hair,  
subjects for Degas had he
walked these Southern woods.
 
I can't help but smile.


© by Gary Grossman.
Used here with the author's permission.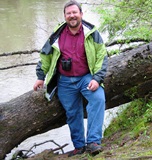 Gary Grossman lives in Athens, Georgia, where he is Professor of Animal Ecology at the University of Georgia. His work—articles, educational resources, grants, scientific papers, songs, poems, even a cookbook—is widely published. In addition to being a teacher and writer, Gary is a sculptor and a musician, and he enjoys a wide variety of hobbies, including running, music, fishing, gardening, and cooking. Learn more about him at www.garygrossman.net and https://garydavidgrossman.medium.com/.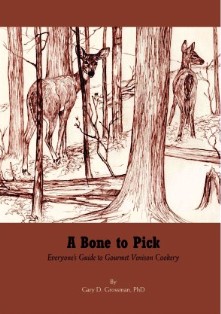 Anastasia:
Beautiful images! I love the description of trees as ballerinasand I am now a former ballerina with silver hair and ginger tights!
Posted 02/20/2023 01:35 AM
Wilda Morris:
Lovely images. And I like the ending!
Posted 02/17/2023 10:09 AM
BAMars:
Beautiful, Gary.
Posted 02/16/2023 01:06 AM
Lori Levy:
Beautiful images. And an interesting bio--so many talents!
Posted 02/15/2023 12:33 PM
Sharon Waller Knutson:
I enjoyed this poem from the title to the last line. Exquisite imagery: "ballerinas with silver tights and ginger hair, subjects for Degas had he walked these Southern woods."
Posted 02/15/2023 12:08 PM
Arlene Gay Levine:
Gary, this poem had me walking with you, what the very best poems do.
Posted 02/15/2023 11:49 AM
CynthiaB:
Lovely images of frozen air and dancing trees, wintertime in cold woods with leaves on the ground, not snow. Makes me a little nostalgic... I lived in South Carolina 1973-1978... but then again, you have those hot-and-humid summers. This is a delightful poem, Gary!
Posted 02/15/2023 11:38 AM
joecot:
No ballet with beeches where I live, but we foxtrot with firs and rock with redwoods. Nice poem, Gary.
Posted 02/15/2023 10:37 AM
Joan Luther:
Wonderful imagery
Posted 02/15/2023 09:34 AM
Angela Hoffman:
Such delight in this poem Gary. I love the contrast of the muscular angst of February and the ballerinas and their silver tights. Makes me want to take a walk today.
Posted 02/15/2023 09:08 AM
KinVT:
So many beautifully perfect lines . Absolutely captured the stark winter beauty of a beech, & a winter forest. Thank you.
Posted 02/15/2023 08:52 AM
Gilbert Allen:
Yes, the leaf marcescence of beech trees is striking in late winter.
Posted 02/15/2023 08:30 AM
Larry Schug:
"frozen scent has fallen onto the oak leafed soil"--beautiful poetic observation
Posted 02/15/2023 07:32 AM
paula:
Lovely!
Posted 02/15/2023 05:34 AM