Silver buckets hang from maples lined
along dirt roads, stone walls, orchards spent.
Slow taps drip on sunny days just before
spring, a labor from tree to tree intent
on gather and empty. Endless wood
fires stoked night and day boil down
gallons of sap until proclaimed good.
Transubstantiation, a heavenly brown.
 
On earth a sweetness hard won
can cost too much; we stand
to lose it all if balance of cold and sun
slows the flow, forced to settle for bland
and scant. Amber fools, willing
to toil for each drop, dear and thrilling.


From Leaving Paradise (Human Error Publishing, 2022).
Used here with permission.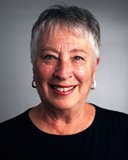 Gail Thomas teaches poetry with Pioneer Valley Writers' Workshops, visits schools and libraries with her therapy dog, and works with immigrant and refugee communities in Western Massachusetts. Her poems have been widely published in journals and anthologies and she is the author of six books, the most recent being Trail of Roots and Leaving Paradise. Learn more about Gail at http://www.gailthomaspoet.com/.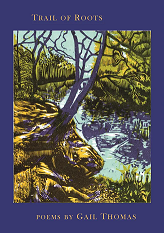 Lori Levy:
Makes me want to taste the syrup.
Posted 03/18/2023 03:57 PM
Jancan:
What a lovely, expressive, descriptive poem!
Posted 03/18/2023 02:25 PM
Arlene Gay Levine:
Your poem is delicious in all ways, Gail.
Posted 03/18/2023 11:46 AM
cork:
Transubstantiation!
Posted 03/18/2023 09:29 AM
michael escoubas:
Lines in this sonnet flow like the sirup of your subject, Gail. Nicely done.
Posted 03/18/2023 08:47 AM
Larry Schug:
Each drop of sweet syrup is worth the work put into it trudging through over the knee snow to tap trees, hang buckets and collect the sap, trudging again in the same deep snow. The slow cooking, turning sap to syrup and the beautiful warmth of the sugar shack is a celestial experience slowly absorbed.As this poem state so wonderfully,it's worth it!
Posted 03/18/2023 08:01 AM
Joan Luther:
Funks Grove, IL allows tree tapping in the spring; this poem reminds me of a day just before Covid outbreak restrictions when I did that last.ahhhh, sweet sirup (apparently the spelling of true sirup, part of maple education)
Posted 03/18/2023 06:51 AM