Monday morning. Catastrophe beckoned
As Dad's urgent bellow rang out.
"Are you ready? We're going." "I'm coming."
Despite the bed's warmth I jumped out.
 
Soap and water could wait 'til the evening.
One leg in my trousers, I hopped
Round the room and, as ill luck would have it,
Discovered a pin I'd once dropped.
 
"Aaargh!" Bleeding, I stood on my French book
And left an unscheduled red smear.
There'd be real Gallic sparks from Madame who
So rarely exuded 'plaisir'.
 
But I shoved the book deep in my school bag,
Discovering my shirt, socks and tie
Knotted tightly together to safeguard
Six toffees and half a mince pie.
 
As Dad tooted a furious reminder
I stuffed the pie into my mouth,
Grabbed my bag, missed the top of the staircase
And found myself tumbling due south.
 
The big ambulance driver was gentle.
He located most of my teeth.
Said I'd soon get the hang of the crutches
Despite the cracked rib underneath.
 
Dad's advice was so typically adult.
"Be organised. Don't ride your luck.
Be hygienic!" I'll try it but first I've
Got six hairy toffees to suck.

This poem first appeared in a Diss Anthology (August 2000).
Used here with permission.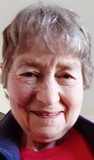 Patricia Blackledge was born in Yorkshire, England, but now lives in the beautiful Scottish Borders. "The Mad Hatter's tea party in Alice in Wonderland first drew me to a fascination with words," says Patricia, "and poetry and music soon became essentials." A diagnosis of rheumatoid arthritis at the age of 15 impacted her life but did not, Patricia assures, define it. Author of a children's book and a collection of meditations, her poems have appeared in several magazines and "Best of Competition" publications.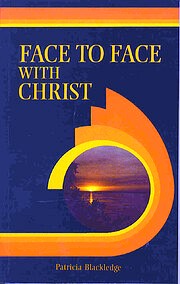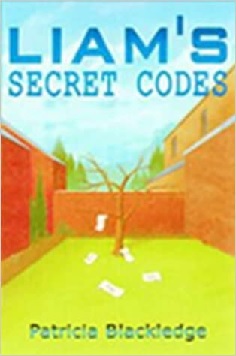 barbara eknoian:
I enjoyed this poem and the humor. Since I've never conquered being organized. I relate.
Posted 04/05/2023 01:51 PM
Anastasia:
To paraphrase "The Lion in Winter" - some days read much better than they lived!
Posted 04/02/2023 10:44 AM
Lori Levy:
Probably wasn't funny at the time, but the poem is funny!
Posted 04/01/2023 03:55 PM
Jancan:
This one made me laugh out loud. So~~~I found someone else's pain and misery funny? What's WRONG with me!? :-) Superb!!
Posted 04/01/2023 10:11 AM
Darrell Arnold:
I'm laffin'. I enjoyed the clues that quickly led me to believe the author was English. I assume "Madame" is DeFarge, and plaisir' is pleasure at the sight of the blood. A student's necktie, toffee, mince pie, and the spelling of the word "organized." Fun, fun, fun.
Posted 04/01/2023 08:55 AM
Joan Luther:
Making lemonade from lemons.you shared your memories in an amusing way.
Posted 04/01/2023 08:39 AM
Larry Schug:
Not a "morning person",eh?
Posted 04/01/2023 07:52 AM