If Peeps are in the store, can Spring be far behind?
My hand, reverent, traces the crackle of cellophane
That shelters conjoined confections.
Soft shapes in bright colors—
Yellow, pink, and this year, blue—
(Yellow is the best, anyone could tell you.)
Colors of spring more true than the purple crocus
Frozen in its bulb under the snowbank at the end of the drive.

My hand plucks them like seed packets.
One, two, three four five.
Odd numbers are best—no one notices
If you eat the odd one before you get home.

The register beeps the red total.
The clerk says leave them out overnight
In the open, without cellophane;
That's the best way, she smiles.
I smile back; who am I to tell her she's wrong?
Naked Peeps are soon as hard and dry as sun-baked dirt
At the end of August.

My five small packs nestle in the sack
Like boxes of tulips minus the stems.
My thumb punches through the cellophane of the one on top—
Better than any groundhog's shadow,
More pure than the first robin's song,
A promise of pollen shakes loose with sugar spilled on my lap.
I pull the yellow blossoms apart,
And eat Spring.


© by Judy Fort Brenneman.
Used here with the author's permission.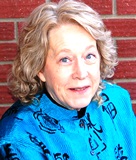 Judy Fort Brenneman calls herself "a story meddler, author, playwright, occasional poet, and writing coach." She's especially interested in the role of writing, story-making, and creativity in human resilience, and offers coaching and writing retreats through her company, Greenfire Creative, LLC. Originally from Ohio, Judy now lives in Fort Collins, Colorado; her most recent chapbook, is Sustaining Wonder.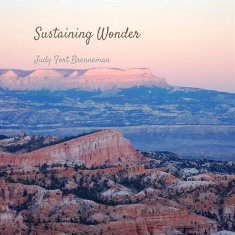 Anastasia:
What a fun poem! Thank you!
Posted 04/09/2023 01:40 PM
Lori Levy:
Like the details and humor in this poem.
Posted 04/07/2023 05:16 PM
Tracers645:
"Odd numbers are bestno one notices" I thought I was the only one who knew this ;-)
Posted 04/07/2023 04:03 PM
RonpoemsRonpoe:
Like boxes of tulips minus the stems- perfect
Posted 04/07/2023 11:58 AM
PolarBear:
I don't even like Peeps. (They're not chocolate.) This poem, though, is delicious.Thank you for cheering my day.
Posted 04/07/2023 10:37 AM
Joan Luther:
On a cool day, theyre delicious in hot cocoa. Thank you for the memories too
Posted 04/07/2023 09:52 AM
cork:
I have never eaten a Peep.
Posted 04/07/2023 09:32 AM
michael escoubas:
I'm passing this on to some folks I know, memories stirred -- soft things, are nice in a hard world! Thank you, Judy.
Posted 04/07/2023 09:25 AM
Jancan:
I enjoyed this vividly descriptive, joyous ode to peeps!
Posted 04/07/2023 08:57 AM
Angela Hoffman:
This is such a delightful poem!
Posted 04/07/2023 08:23 AM
Larry Schug:
I'm impressed by the way this poem evolves.
Posted 04/07/2023 07:50 AM