"Early on the first day of the week, while it was still dark, Mary Magdalene went to the tomb
and saw that the stone had been removed from the entrance."—John 20:1

What was it like on that first day,
that first day of the week, that day
when nothing seemed the same?
When even the sunrise was different?

The glow in the east, as if God took His
brush and painted broad strokes of blues,
purples, and golds. No doubt the chirps
of birds rang sweetly in the meadows.

The sky, much brighter now, than yesterday,
the day the earth shook with earthquake tremors,
when spirits come out of their graves;
the Temple curtain torn in two, as if

God had taken a sword and ripped
it open. Suddenly, the Holy of Holies
was laid bare, and anyone burdened by
sin could enter, could go in and be held

by Christ, redeemed, forgiven, a new start,
again and yet again. Oh! The memories
of his sufferings, the lashings and tears,
now mingling with the holy hush of triumph.

Mary Magdalene must have sensed it, the world
alive as never before. She went there,
looking for Jesus. A voice was heard,
in the still morning air, "Jesus is not here, He is risen."


© by Michael Escoubas.
Used with the author's permission.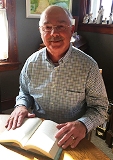 Michael Escoubas began writing poetry for publication in August of 2013, after retiring from a 48-year-career in the printing industry. He writes poetry because, early in life, his mother encouraged him. Michael also writes poetry because he believes poetry brings people together and that poets are menders of broken things. Michael is the author of six collections; his newest is Ripples Into the Light, a collection partnered with photographs by Vandana Bajikar and designed to "rest the soul and calm the spirit."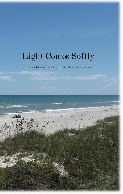 CandaceMA:
How lovely! I'm late to comment but still appreciate it so.
Posted 04/12/2023 03:56 PM
Wilda Morris:
Beautiful poem, Michael!
Posted 04/10/2023 09:45 PM
Michael:
Dear Friends, I appreciate your gracious comments; Happy Easter.
Posted 04/10/2023 12:03 AM
Jo:
Very thoughtful Easter poem, Michael. We pause, read our poem, and our day is ever so slightly changed.
Posted 04/09/2023 10:56 PM
Jancan:
Deeply reverent, expressive, lovely
Posted 04/09/2023 09:46 PM
peggy.turnbull:
Fantastic final stanza, truly integrates the rest of the poem and expresses the way love speaks.
Posted 04/09/2023 02:32 PM
Sharon Waller Knutson:
Loved this powerful poem with exquisite imagery. My favorite line: The glow in the east, as if God took His brush and painted broad strokes of blues, purples, and golds. No doubt the chirps of birds rang sweetly in the meadows.
Posted 04/09/2023 02:29 PM
Lori Levy:
I don't celebrate Easter, but I love this beautiful, spiritual poem.
Posted 04/09/2023 02:07 PM
Anastasia:
How to even begin to understand what she must have felt? The confused thoughts, the fear of what she expected to find, the revelation of what she did findso much to process in a moment.
Posted 04/09/2023 01:44 PM
RonpoemsRonpoe:
Great celebration.
Posted 04/09/2023 11:22 AM
cork:
You have captured the essence of Easter!
Posted 04/09/2023 09:31 AM
Darrell Arnold:
It is almost overwhelming to even contemplate. Oh, the glory! Beautiful, Michael.
Posted 04/09/2023 08:47 AM
DavidTookey:
"...the holy hush of triumph." Beautiful!!!!
Posted 04/09/2023 08:38 AM
JanetRuth:
hallelujah! I especially love; 'the holy hush of triumph'!
Posted 04/09/2023 07:02 AM