Fine rain, slim and silver,
dapples the light,
drifts down screened windows,
grays the first of the month,
a gesture, so unmagical,
pales a childís face, leper-like,
mists the pear tree,
gently scolds the yapping dogs,
pins grocery store receipts
to the sidewalk,
taps softly
on heart-shaped leaves,
rings watery bells,
plays gently pianissimo
on the rooftop,
on a motherís voice,
on an open gate,
on swing seats,
on garden furniture Ė
listen close and
you can almost hear
the beat at the heart of silence.


© by John Grey.
Used with the authorís permission.

†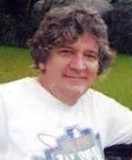 John Grey is an Australian poet who now lives in Rhode Island. A financial systems analyst, he collects foreign films, all types of music, early editions of†MAD†magazine, and loves travel and†The New York Times†crossword puzzle. John writes short stories and plays in addition to poetry; his work is widely published.
†
Levispoet:
If John Grey is a Mad Magazine fan he should check out Daniel Scott Tysdal's fold up poetry based on the back cover fold ups Mad Magazine used to do.
Posted 04/23/2023 07:06 PM
Lori Levy:
Beautiful images of a rainy day. Great ending.
Posted 04/22/2023 02:18 PM
Sharon Waller Knutson:
I love this visual sensual poem. I can see the "fine silver rain," hear it and feel it as it "mists the pear tree, gently scolds the yapping dogs, pins grocery store receipts to the sidewalk..."
Posted 04/22/2023 12:56 PM
Anastasia:
"rings watery bells" - I love this so much! So many sounds! And yes, the silence under it all.
Posted 04/22/2023 12:23 PM
joecot:
"the beat at the heart of silence" nails it. The sound of gentle rain is a kind of silence.
Posted 04/22/2023 11:39 AM
Angela Hoffman:
I hear it.
Posted 04/22/2023 08:47 AM
Wilda Morris:
Ah, yes! So true!
Posted 04/22/2023 08:35 AM
Larry Schug:
April is announced by an assortment of drummers.
Posted 04/22/2023 08:08 AM